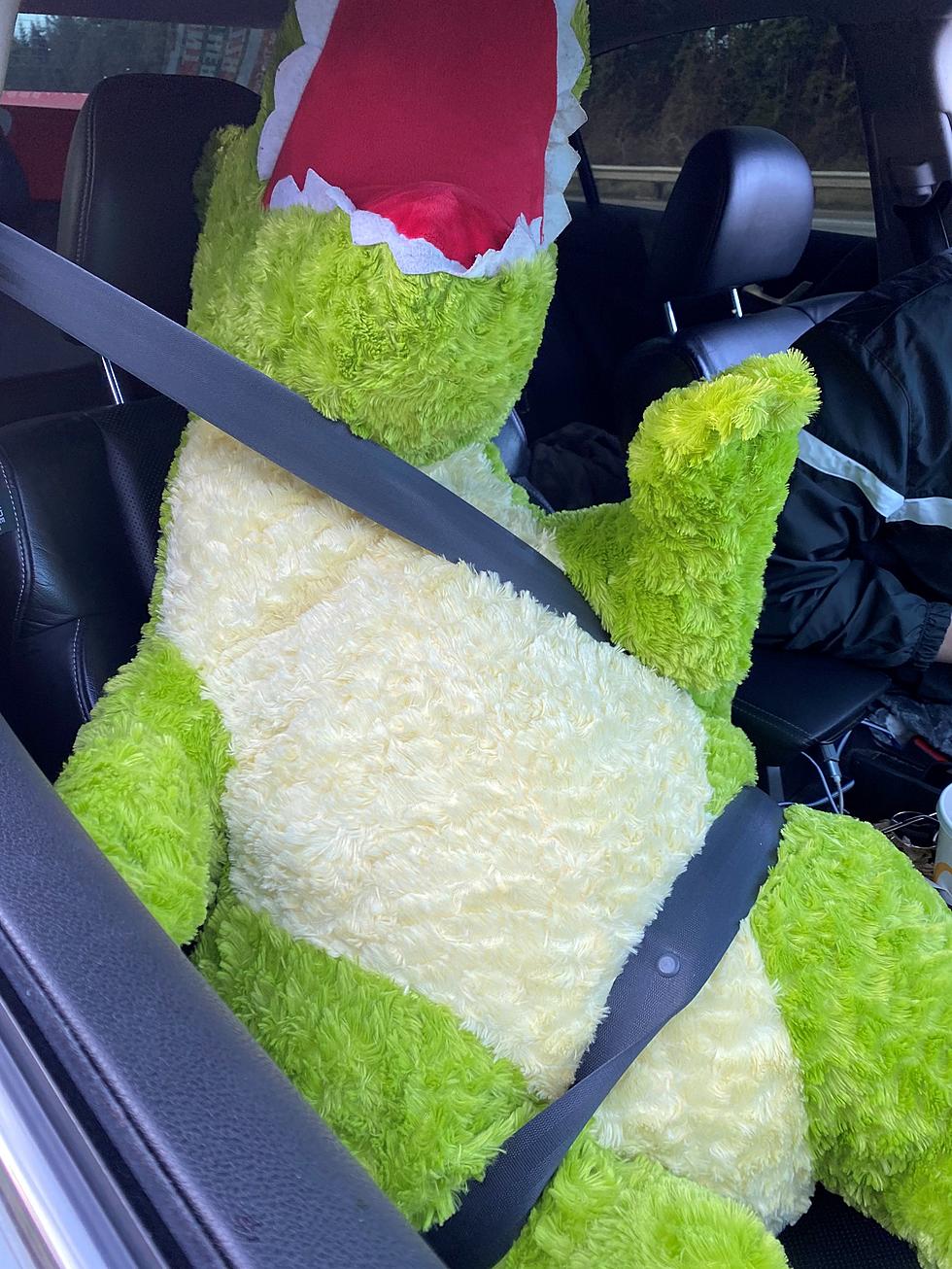 Man Busted Using Giant Stuffed Dino As Passenger in HOV Lane
wspd2pio via Twitter
Washington State Trooper Rick Johnson tweeted a photo of a vehicle he pulled over in the HOV Lane.
If you aren't familiar, HOV Lanes, or High Occupancy Vehicle Lane, is for vehicles with 2 or more occupants. They're also known as the carpool lane.
The vehicle he pulled over had a passenger, but he must've eaten too much because he was stuffed.
---
---
The driver could be looking at some big fines. Local laws say he is looking at a $186 for misuse of the lane, and another $200 for "using a dummy, doll, or other human facsimile to make it appear that an additional person is in the vehicle."
Enter your number to get our free mobile app