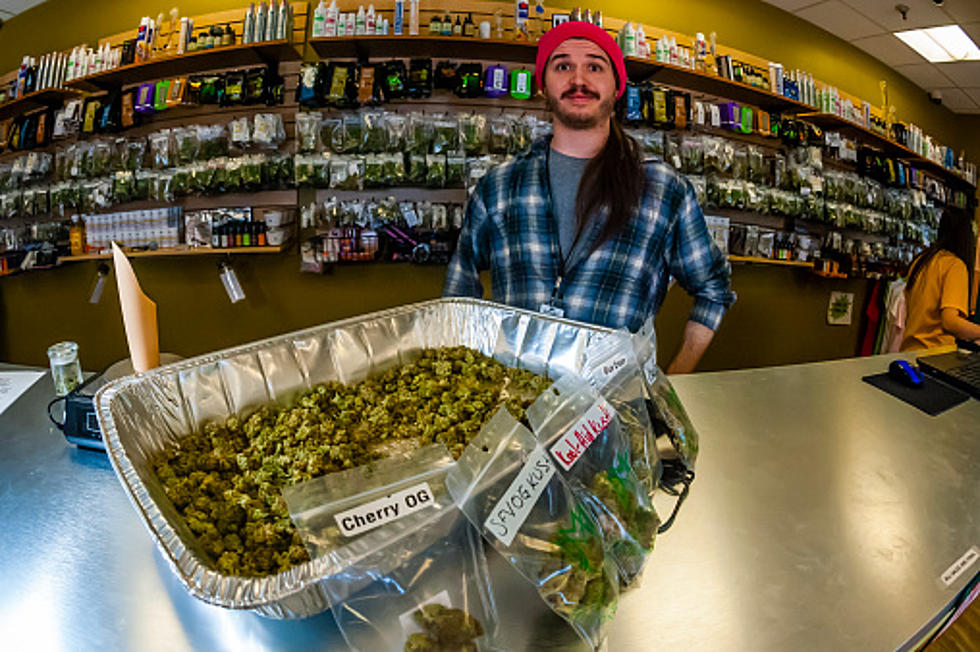 Loves Park Is Finally Getting Its Own Marijuana Dispensary
Getty Images
A marijuana dispensary is finally coming to Loves Park.
On January 1st, 2021, we celebrated the one year anniversary of the official legalization of recreational cannabis in the state of Illinois. It kicked off with a bang with customers standing in long lines for hours in the winter weather just to purchase the product.
The new pot laws have proven to be the right decision by the government. Even in the midst of a worldwide pandemic, the sale of legal weed generated millions of dollars of revenue for businesses along with the state. Overall, I have not heard too many negative comments about the situation.
The main problem that consumers have experienced is the lack of supply for the high demand. The scary part is if the industry was at its full potential, millions of more dollars would have been earned.
Basically, the change in policy came around very quickly. Illinois was ill-prepared for the rush to partake in the newfound marijuana freedom. There were not enough marijuana products to sell in too few of dispensaries. The whole system was overwhelmed.
There were supposed to be many more licenses released but unfortunately, with COVID, much of the planned expansion has been delayed. The situation has improved and there are rarely long lines and locations are not running out of product anymore.
There are now three dispensaries in the area, two in Rockford and one in South Beloit. It looks like we will be adding a third. Cities in Illinois are able to decide if they wanted any in their community. Originally, Loves Park was against it but they had a change of heart.
According to mystateline.com,
"After initially voting to ban the sale of recreational marijuana in city limits, Loves Park is now readying to welcome an adult-use dispensary in 2021. They are set to build a dispensary near Riverside and Bell School Road. Alderman Little says he is hopeful the location near I-90 will help maximize tax dollars for Loves Park."
I applaud Loves Park for their decision. There is too much money to lose by being closed-minded about it. I think they chose a great location too. They will be able to attract out-of-towners and collect their tax money too.
---
Video: Watch Steph Eat a Two Pound Chocolate Rabbit
LOOK: Here are copycat recipes from 20 of the most popular fast food restaurants in America