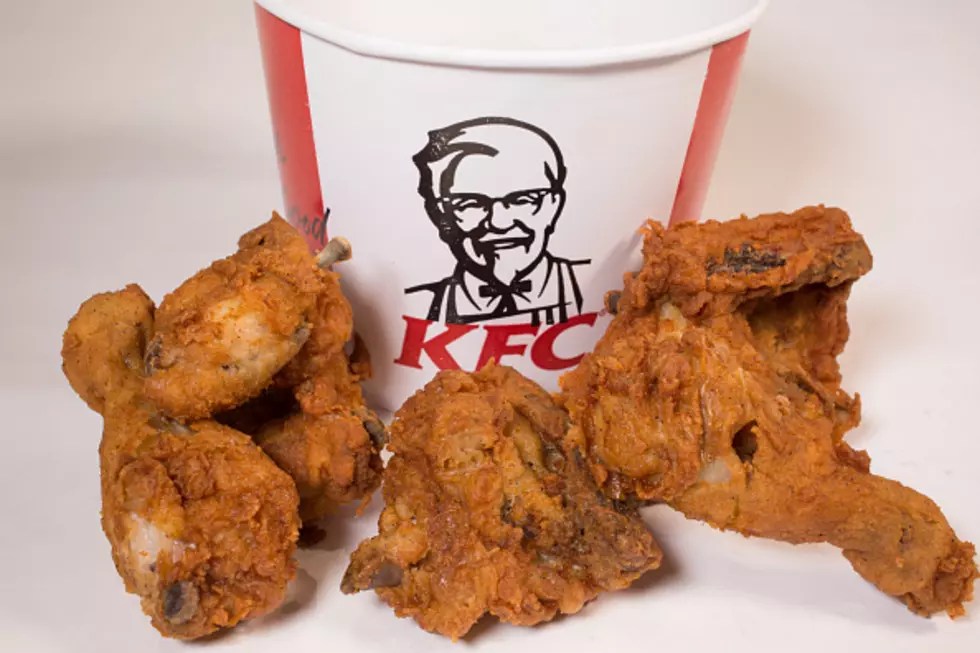 KFC Offering to Pay $11K to Name Baby After The Colonel
Getty Images
Do you know someone due September 9th that really, really loves KFC?
KFC is looking to start someone's little drumstick off on the right path with a donation of $11,000 to their college fund. The only catch is you must name your new addition after the Colonel.
The contest is in honor of the Colonel's 128th and an attempt to make his name popular again.
Thankfully you wouldn't have to name your little nugget Colonel, but Harland. Since his full name was Harland David Sanders.
To be eligible to win the $11K for your new little wing, the baby must be born on September 9, 2018, and be named Harland.
Although you won't be able to enter until October 9th, you can head to their website to get all the details now.
Those who play on entering will have 30 days to do so. If you're found to have the first baby Harland born on September 9th then KFC will make the $11,000 donation into a college fund for the baby.
Why $11K? Well for the 11 herbs and spices found in their original recipe, duh!
Video: Motley Crue Reuniting? What Bands Should