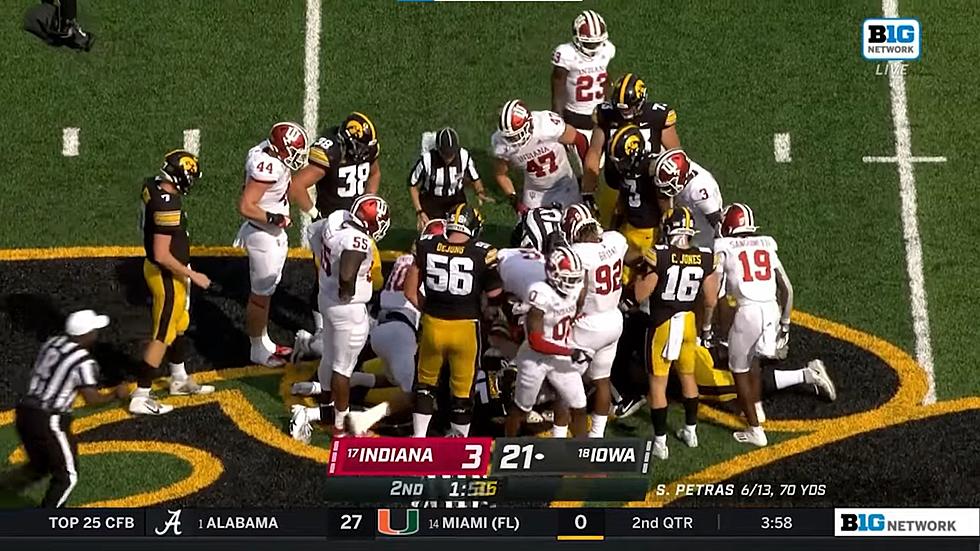 Indiana Football Player with Embarrassing Misspelled Jersey at Kinnick Stadium
Wheels via YouTube
Saturday, the University of Iowa Hawkeyes opened their season by absolutely spanking the Indiana University Hoosiers in a 34-6 victory.
To add to their embarrassment, the school tweeted out a video of their players entering the field that showed freshman running back David Holloman sporting a misspelled jersey.
Once it was pointed out, the video was taken down, but the internet worked quick, screenshotting the obvious mistake.
Luckily, 'Indinia' coach Tom Allen had a good sense of humor about the incident.
Midwest's Best Airbnb Is A Short Drive From The Quad Cities
If you're going on vacation and want to stay somewhere, you mine as well stay at the best. This is a look inside
Frank Lloyd Wright's Schwartz House
in Wisconsin which was named this year's
Midwest's Best Airbnb
. Get you and 5 friends together or the family, and stay at this beautiful, historic home which is only a few hours away from the Quad Cities.