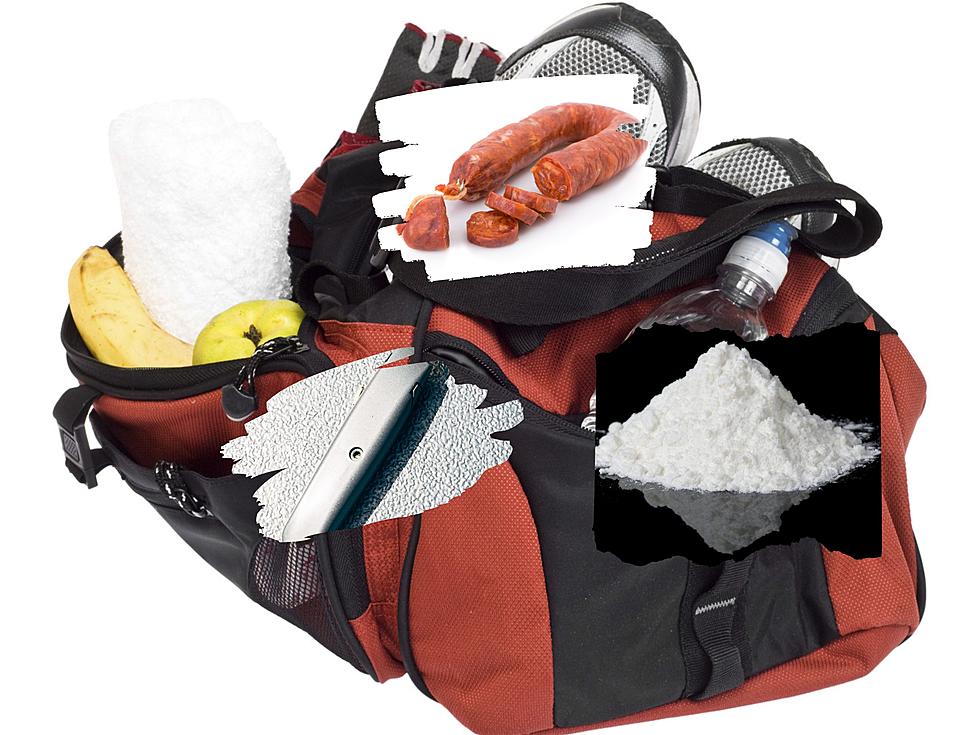 Did you Hear About IL Man Who Was Arrested For Stealing Sausage?
Illinois Thief Steals Sausage From Grocery Store
This thief in Illinois was arrested with a duffle bag full of sausage and other merchandise, threatening grocery store employees with a box cutter, and smoking crack.
Illinois Man Arrested For Stealing Sausage And More
On Friday night, the Jewel-Osco store in Oak Lawn had an interesting evening. A customer walked in with an empty duffle bag. When he made his way to the self-check line, it was now full. When a security guard approached him about the bag, the suspect got quite upset.
RELATED: Cubs Fan Pretends To Be Employee To Steal Booze From Store
At this point, the suspect pulled a box cutter out of his bag and started to threaten the grocery store's security. As he was walking out of the building, the employee said he was calling the police. The thief didn't even pause for a second and walked out of the shop. He walked across the street and hid in the bushes next to a bank.
RELATED: Illinois Thief Caught 51 Times Stealing Wine From Store
When the police arrived, they immediately found the suspect. They searched his bag and found the box cutter, crack, pipe, Silver Creek sausage, Vienna BF Sausage, summer sausage, Vienna Polish sausage, mayonnaise, Ramon noodles, and Rainbow chocolate cookies, It wasn't even worth $50.
RELATED: Illinois Thief Throws Garbage Can at Security
When police tried to arrest him, the suspect wouldn't get up off the ground. He buried his face in the dirt. Eventually, they got him up and took him to jail. By the way, this isn't the first time our dumb criminal stole from the grocery store.
The Most Bizarre Items Ever Stolen From Illinois Residents
My mom once told me that "people will steal anything that's not nailed down." Times certainly have changed since then. The thieves now have nail removers.