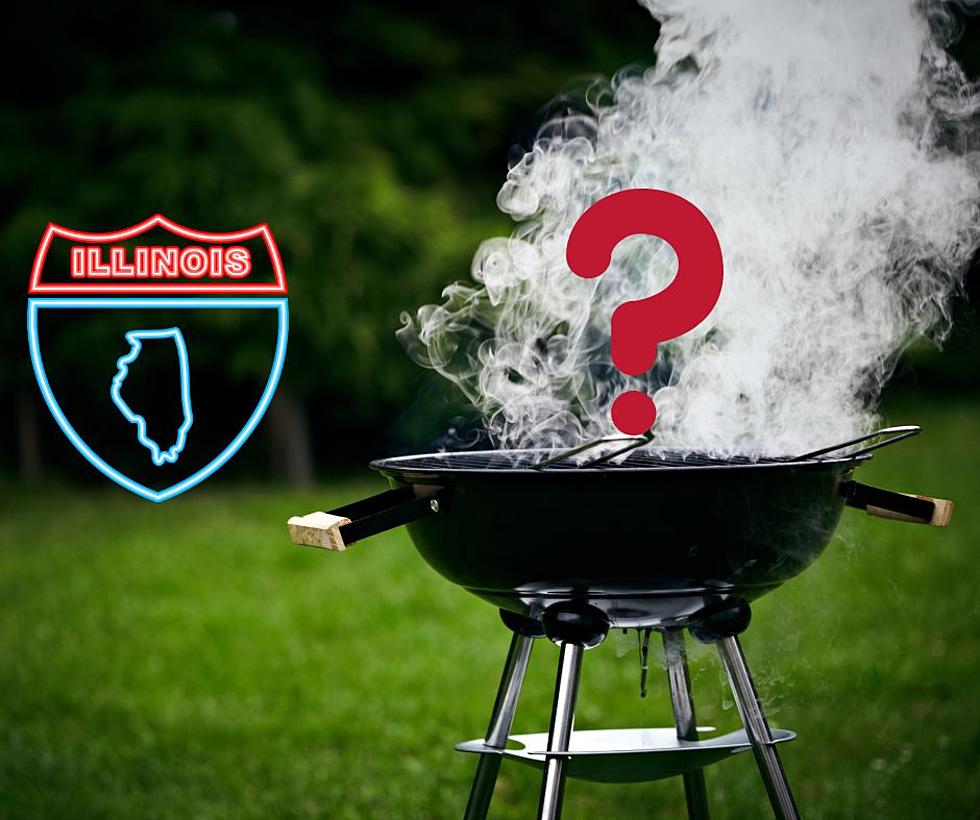 Illinois' 15 Favorite Foods To Grill Out During The Summer
Illinois' Favorite Grill Out Food
The residents of Illinois are big fans of cooking out and here are their fifteen top foods they enjoy throwing on the grill.
It's Grilling Season In Illinois
I'll admit that I'm a fairweather griller. I have no desire to stand in the cold while cooking out. As soon as it gets nice out though, my barbeque is going just about every night. It's definitely my favorite way to prepare food. I've been eating like a king for the last couple of weeks. I have my preferred things to make but I always like to find out what others do for dinner. Here's a list of Rockford's favorite foods to put on the grill.
Rockford's 15 Favorite Foods To Grill Out During The Summer
1. Steak
By Far the number one choice.
2. Chicken
Not surprised by this pick.
3. Brats
Being so close to Wisconsin, this makes sense.
4. Pork Chops
I haven't made any in a long time, I think I'll have to add it to my list.
5. Burgers
You can never go wrong with a good one on the grill.
RELATED: Top 5 Places For BBQ In Illinois
6. Seafood
Not my thing but I'm sure it's tasty
7. Ribs
They can be a lot of work but definitely worth it.
8. Turkey
I'm all in with the turkey burgers.
9. Hot Dogs
Kids love them so much I'm surprised they didn't score higher.
10. Wings
Perfect selection when you have friends over to hang out.
Top 9 Places In Illinois For Italian Beef
11. Beans
It's the very best way to cook some.
12. Pizza
I tried it once and all I got was a big mess.
13. Stir Fry
I've never thought about trying this method but sounds good.
14. Duck
That will be a hard pass for me.
15. Roadkill (raccoon and possum)
I'm guessing someone was trying to be funny.
You Cannot Visit Illinois Without Trying These 5 Iconic Foods
Welcome to Illinois. While you're here, we're going to make sure you eat well. Not just delicious food, but the most important foods our state offers.