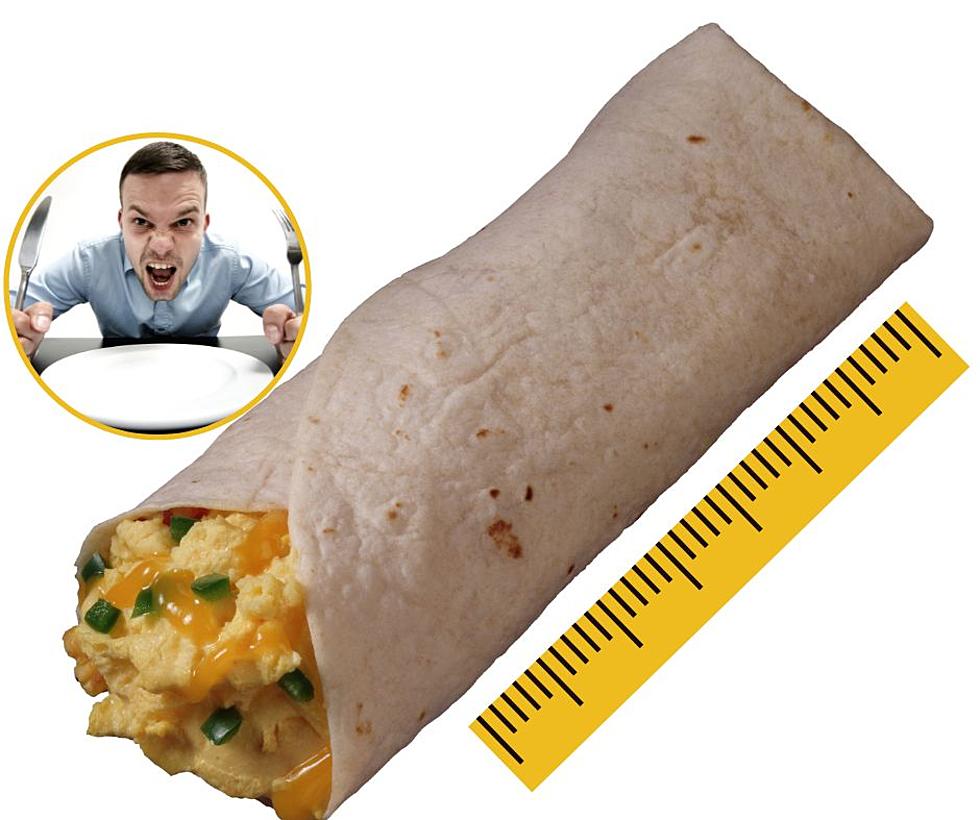 IL Restaurant Is Home Of 2 Foot Long Burrito Of Tasty Goodness
Two-Foot Burrito In Illinois
Illinois is home to some pretty darn big burritos but this one has to be near the top of the list.
Discovering The Tasty Goodness Of Burritos In Illinois
I'm not afraid to admit that I didn't discover burritos until I got to college. Up to that point, I was a taco guy. I went to school at Illinois State University. A magic place opened up in downtown Normal. That was LaBamba Burrito which is the home of burritos as big as your head. After that, I was hooked. I am always on the lookout for the next great one.
Searching For The Biggest Burrito In Illinois
The one thing I learned quickly about burritos is that it's more than just the taste. Of course, that is very important but when it comes to this delicious food, size does matter. The bigger, the better. There are many restaurants that can do both taste and size perfectly. I decided to search out the biggest burrito in Illinois. It wasn't easy.
Who Has Title Of Biggest Burrito In Illinois?
As I was doing my research, I discover many places in Illinois that serve massive burritos. Unfortunately, I wasn't able to really pinpoint the biggest in our state. It seems no one wants to claim that title. I decided to pick one I thought fit the role. The winner is two feet long which has to be the longest. So, if it isn't actually the biggest, it has to be pretty darn close.
Illinois' Two-Foot-Long Burrito 
The winner is Martinez Market and Grill in Chicago (3301 S Morgan Street). They serve up a burrito that is twenty-four inches long. That's a huge burrito. The place calls it the Big Baby Burrito. It weighs seven pounds. The cost is $40 but well worth it. The thing is so big a special box was ordered to carry one in.
If that's just a little too much burrito for you. Don't worry because they also have the Baby Burrito. It's twelve inches long and weighs three pounds. That one is only $15. I think either way you can't go wrong.
25 Highly Rated Places For Tacos in the Rockford Area