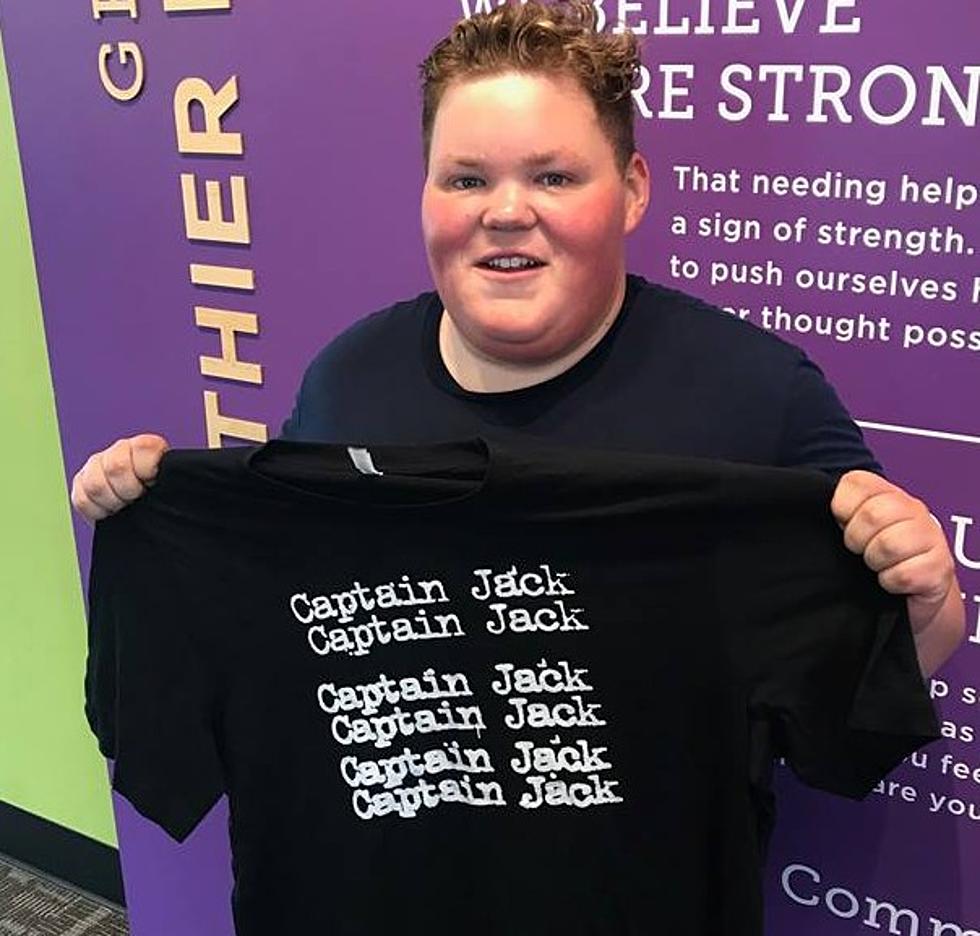 From 378 LBS to 189 LBS, This is Ethan Taylor (Video)
Photo - Captain Jack
Ethan's story has been well documented on our website. The depression, anxiety, and physical issues that come with being a 378 pound young man. Ethan has a drive and passion that is out of this world.
From Jimmy Mac at "Food 4 Fuel" :
Thank you all for your support from day 1 of our Local celebrity Ethan Taylor!!

You prob already know that ET was The Club Member of the Year here in town.

Now he is also a recipient of the Anytime Fitness Member Success Story, Nationally!
They paid for he and his family to go to corp offices in Minnesota and celebrate his success.

Although Anytime Fitness Edgebrook has been his "home " Gym since the beginning of his fitness journey...

The foundation of his choices was built on eating To Fuel his body and reduce consumption for comfort. Drinking more water and less of everything else.

The Team at Anytime Fitness, led by Brent Potter, welcomed Ethan with open arms when we first approached them about helping us help Him.

On top of his membership they offered 1x per week personal Training. This was instrumental in his journey so they could help make sure he was being form conscious and accountable.

I personally would like to thank every single Gym Owner, trainer, local business and F4F community that have helped us help Ethan get to the healthiest version of himself....ever...and he isn't done yet.
From our friends at Anytime Fitness:
Bullied because of his weight as a child, things got so bad for Ethan in college that he left a suicide note on his phone. At his heaviest Ethan weighed 378 pounds and he was diagnosed with depression and anxiety. Two years ago, at age 19, Ethan joined Anytime Fitness in Rockford, IL and began working out with a personal trainer. With support and encouragement from the trainer and other gym staff members, Ethan has lost exactly half his body weight—189 pounds—and he's now "paying it forward" by leading a twice-weekly walking group and encouraging others to lead healthy lifestyles.
Congrats Ethan, what an inspiration to all!