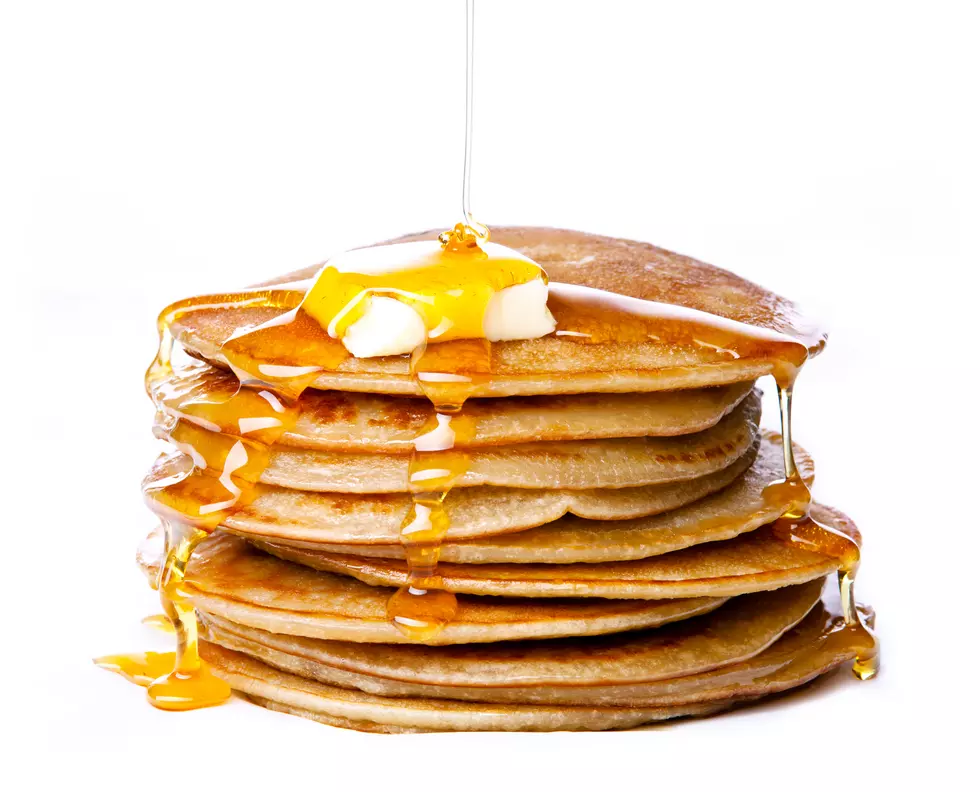 Free All You Can Eat Pancakes Served At Popular Illinois Art Show
Free Pancakes At Illinois Art Show
A club in Chicago has figured out a way to attract new people to their annual art show and that's by serving free all-you-can-eat pancakes.
Attracting New Fans To Illinois Art Shows
I think this is a great concept. Not everybody is open-minded about art to give it a chance. Who doesn't love pancakes, especially free ones? That brings in the newbies. Oh yeah, there's booze served too. That will get them to stay for the art show. Those people will wonder why they've never been before. They'll become big fans. Such a great plan.
RELATED: Pancakes Versus Waffles In Illinois
The event is being held at Reggies in Chicago. It's not actually normally an art studio. It's actually a really cool rock club. They've got the main venue for bigger acts. Then there's a little bit smaller bar-type room. The complex is also home to an amazing record store. It's a great place for music fans to hang out.
Details About The Pancakes And Booze Art Show In Illinois
Reggies in Chicago (2105 South State Street)
Pop-up Underground Art Show
Friday, September 29th and Saturday, September 30th
Free All You Can Eat Pancakes
Live audio performances from local DJs and music producers
Live body painting and art
Alcohol available for purchase
$10 presale, $15 general admission tickets in advance online, and $20 on the day of the show at the door
25 Illinois Restaurant Favorites Many People Might Not Know About
Here are some of the best food spots in Illinois you might have never heard of.