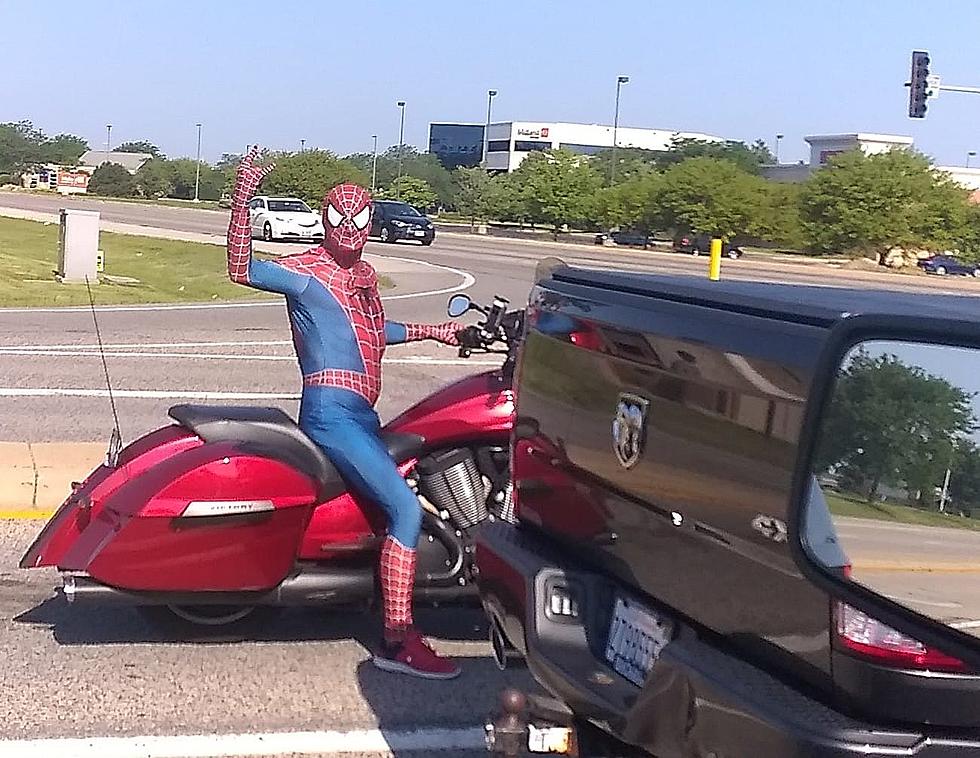 First Spiderman Now Captain America Spotted on a Motorcycle (Photos) (SAVE US)
Dale Echelbarger
It wasn't too long ago this masked hero was spotted at State and Perryville in Rockford. It's safe to say we are in need of a hero in 2020, and it looks like there's more on the way.
In downtown Chicago, this photo was taken by my buddy, Dave. I wonder if the two are linked? Do they know each other? Will Superman be far behind? Could the Green Lantern ride a motorcycle? Ladies and gentleman, Captain America is in the 312:
The glasses are a nice touch, and add that extra bit of safety...even for a super hero. Maybe this is the answer to the "protests" downtown. Imagine the vulgar signs and chants, met by a dozen super heroes?? How could even the rudest protester not smile?
ALSO: PEEK INSIDE JON BON JOVI'S NEW $43 MILLION PALM BEACH MANSION
Enter your number to get our free mobile app