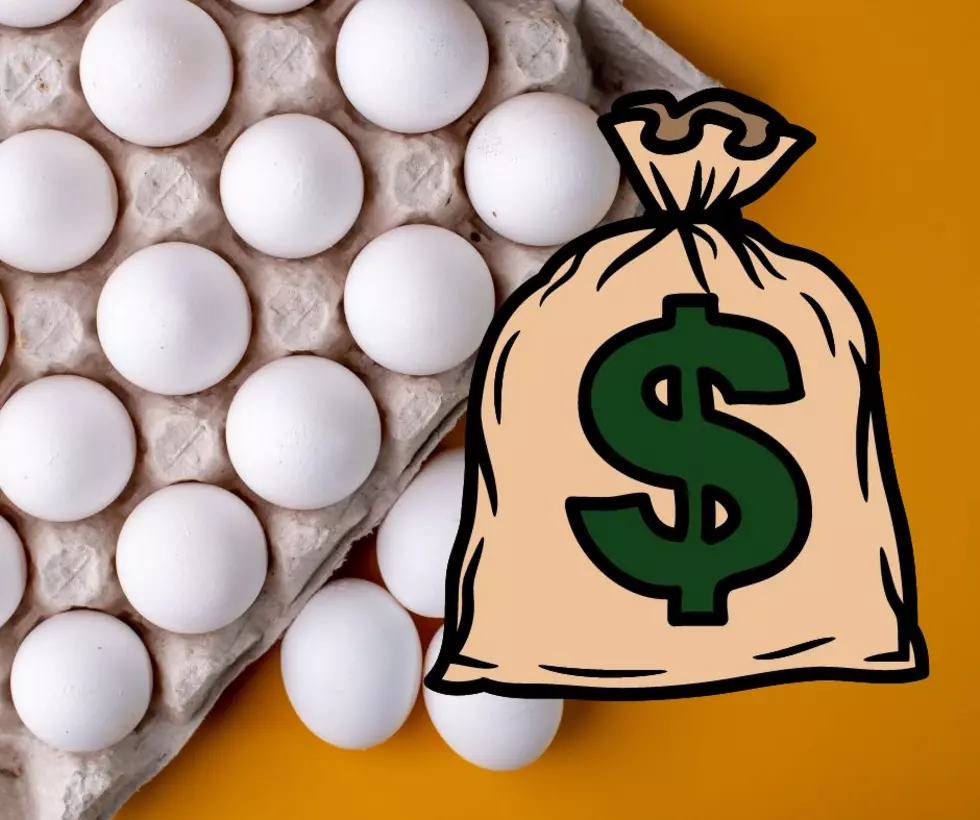 Eggs Cost What in Illinois in 2023??? Here's Why They Are So Damn Expensive
TSM Rockford
This totally sucks eggs!! The price of eggs in 2023 is the highest I've EVER seen them. Here's why the price is so damn high. BlackHillsFox

Have you went to the store to get your groceries, and then had to take a loan out for eggs? The price of eggs in Illinois in 2023, higher than they have ever been. For only the 2nd time in HISTORY...a dozen eggs will cost you over three bucks. WTH!
So here's the reason why, something called "Avian Flu." Avian flu is hitting farms hard, and it it taking a toll on egg totals. The Centers for Disease Control and Prevention estimating nearly 58 million commercial and backyard chickens were affected by Avian Flu in 2022. Whoa!
"One wild bird coming into their chicken run, and the next thing you know 10 birds, 20 birds, 30 birds, they're just dropping dead." - Chicken coop owner Chelsea Carrigan (Rad Barn Farm)
The weather and the unpredictable seasonal changes is taking a toll on the amount of eggs as well. These changes make it difficult for these birds to lay eggs.
With this, egg suppliers for restaurants a grocery stores are forced to crank their prices up by as mush as 60%...which in turn hits all of us right in the wallet.
The highly pathogenic, highly contagious avian flu has led to the deaths of 52.7 million birds between February and December - FoodSafetyNews
We are at a 40 year high for egg prices, and it doesn't have an end in sight.
10 Questionable Objects People in Rockford Have Found in Their Food
Here are ten objects Rockford-area residents say they found in their food.