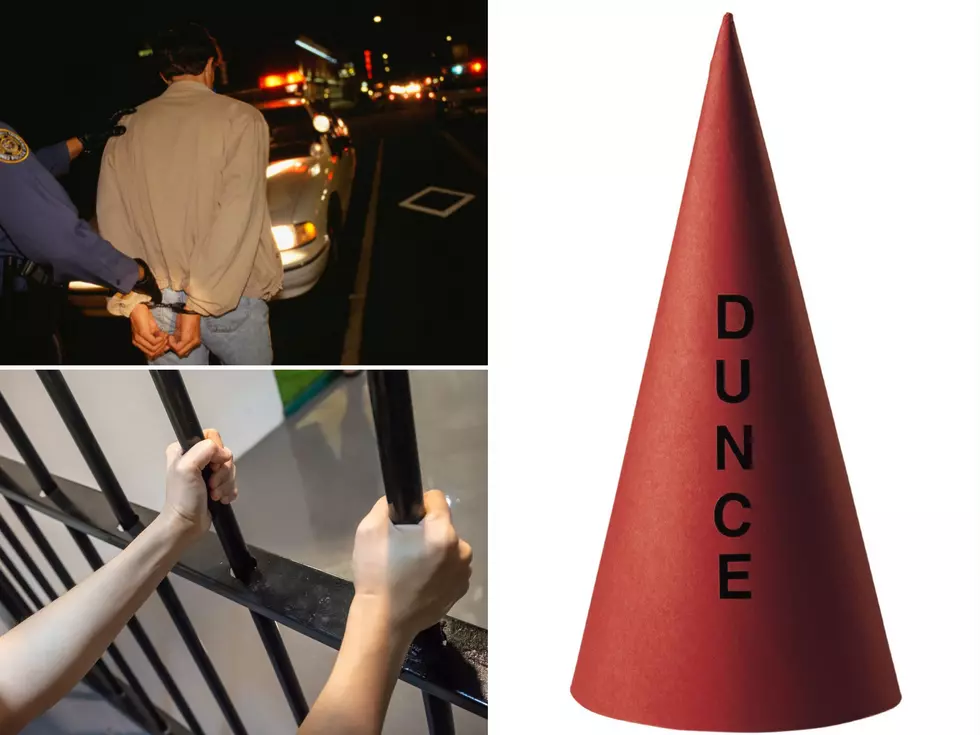 Drunk IL Man Arrested 2 Times At Same Store In Less Than 12 Hours
Drunk Illinois Man Arrested Twice At Same Store In Less Than 12 Hours
This is the perfect example of why they call them dumb criminals and stupid crimes because smart people don't end up in the news for these types of actions.
Drunk Chicago Man Heads To Suburban Grocery To Party Over The Weekend
The suspect is from Chicago. Over the weekend, he decided it would be a good idea to bring the party to a Jewel grocery store in Elmhurst. I don't think it worked out the way he expected. It seems like the waste of a good buzz.
Dumb Illinois Criminal Arrest Number One
Our candidate for "Dumb Criminal Of The Year" is a sixty-year-old man named Lance. First of all, a guy with that name is not made to do time in jail. Second, he is definitely old enough to know better. He got arrested at 10:30 pm on Saturday night. He tried stealing some merchandise and was charged with retail theft. The suspect was able to be bailed out. Maybe, he should have just spent the night in the slammer.
Arrest Number Two For Dumb Illinois Criminal
Less than twelve hours later at 8 am on Sunday, he was arrested again. The genius thought it would be a good idea to go back to the scene of the crime. I give him a little credit because he didn't try to steal anything. This time he was discovered in the restroom drinking and smoking. Maybe, he got confused and thought it was just a really small bar. Store security called the cops who took him away again.
He was charged with violation of his bail bond from the previous day. He was issued a no-trespass notice and taken to the DuPage County Jail.

 
If you like dumb criminal stories like this one, there are plenty more, HERE.
The Most Bizarre Items Ever Stolen From Illinois Residents
My mom once told me that "people will steal anything that's not nailed down." Times certainly have changed since then. The thieves now have nail removers.
The 25 Funniest Google Reviews of Illinois Jails
Why do jails, prisons, and correctional facilities need to be reviewed? Apparently, to make people laugh.