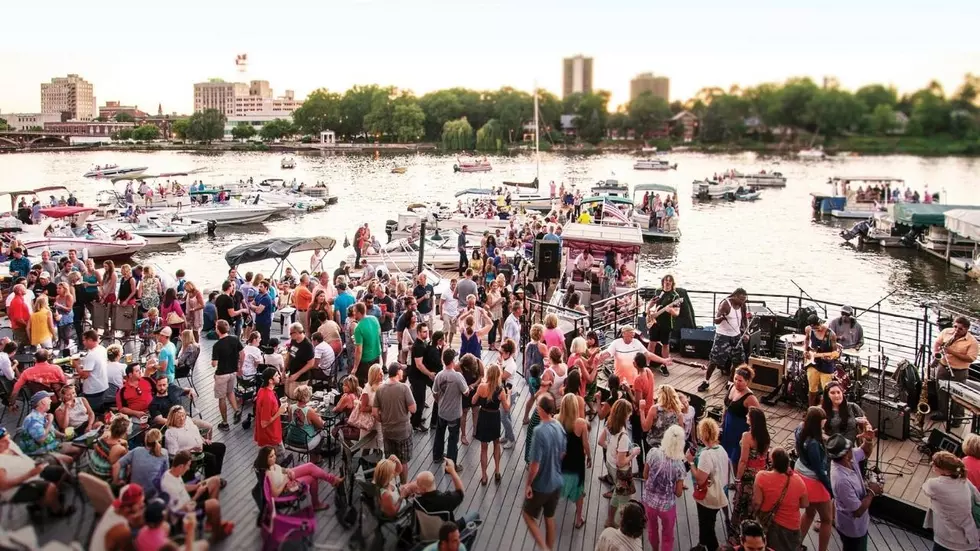 Enjoy Riverfront Views & Booze At Rockford's Dinner On The Dock This Summer
Prairie Street/Facebook
Dinner on the Dock is returning to Downtown Rockford starting this weekend at Prairie Street Brewing Co.  This is an event I guarantee you don't want to miss!
I remember my first time at Dinner on the Dock, it was packed!  Don't underestimate the power of Rockfordians - if it's a beautiful night, you can order food, listen to some good tunes and drink some booze... they'll be there.
DINNER ON THE DOCK
Come Together at Dinner on the Dock! The backdrop of the scenic Rock River & downtown Rockford creates a unique and vivacious gathering where Rockford comes together to enjoy the region's best musical acts.
This event kicks off Thursday, May 19th from 5–10pm and Live music starts at 6pm and ends at 9pm.  Every Thursday through September 1st, guests of all ages will have the chance to join Prairie Street on the Dock this Summer and admission is free!
As for the food/drink selection, there will be the following:
Walk up food line
Brewpub upstairs
Sizz N Fizz Food truck (Starting mid June)
Ice Cellar bar
Dockside Taproom bar
The Live music lineup has been revealed, too.  The list is too long for me to even handle, so take a look at the full schedule on Prairie Street's website to find out when your favorite artists will be performing here!
Dinner on the Dock is offering way more reserved seating this year so you can book in advance and start dining right away.
You'll be able to preorder appetizers that get delivered to your table right away AND you get a personal server when you reserve!
I don't know about you, but this sounds like a pretty sweet deal.  This Summer is going to be awesome with all the local events happening around the Stateline, take advantage of them while it's warm! To find more info about Dinner on the Dock, click here.
Five Best Places For Chicken Alfredo In Rockford
What Are They Now Former Rockford Music Venues
Photos of what replaced legendary music venues in Rockford.