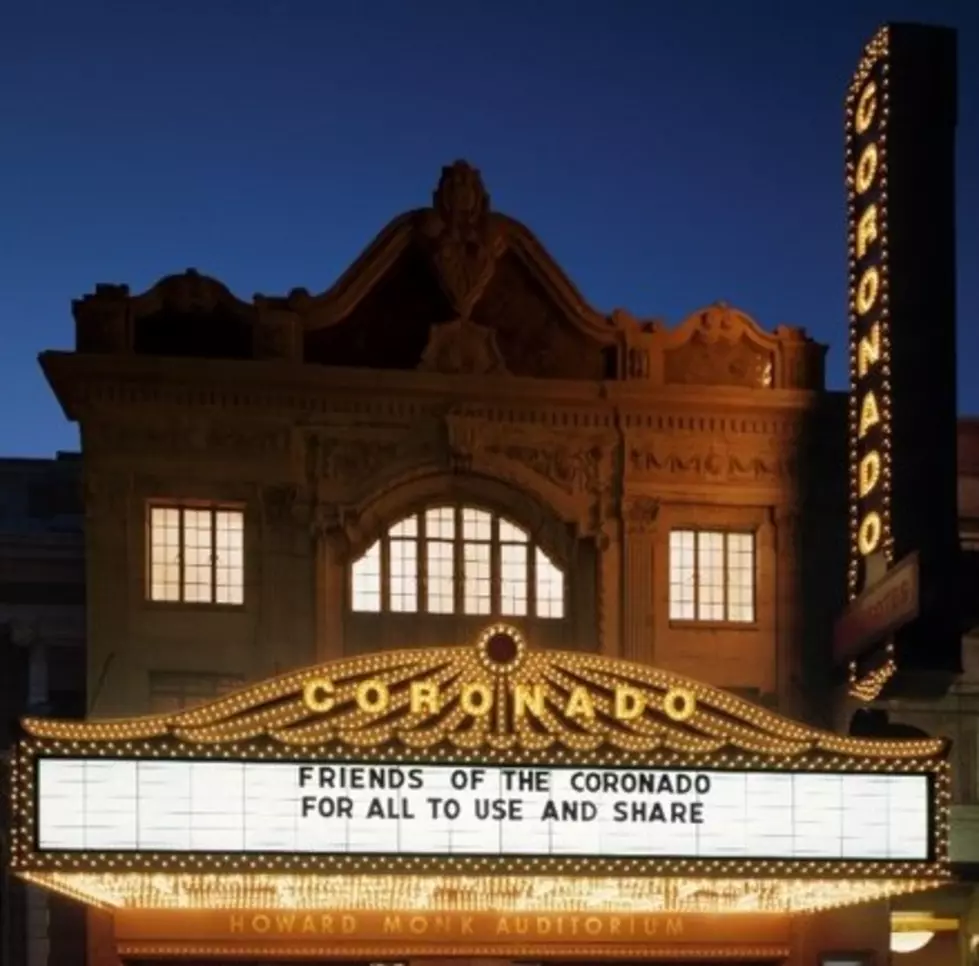 Coronado Marquee Sign Grant Received, Will Shine Bigger and Brighter
FOC
Thanks to a $14,690 grant awarded by the Community Foundation of Northern Illinois Community Grants Program, the Coronado PAC marquee sign will shine bigger and brighter.
From Friends of The Coronado Executive Director, Beth Howard:
"Theater historians refer to a theater's marquee sign as the "Electric Tiara" of these grand former movie palaces. Back in the 20's they were feats of engineering with chasing lights on towers reaching to the sky and canopies extending over busy streets bustling with Model T's. The 1927 original Coronado Marquee was almost 90 feet high with 10,000 lightbulbs. The original Coronado Marquee was replaced in the late 70's and was devoid of architectural elements.  The 2000 restoration brought back the elegant design of the 20's in a more modern size of 50 feet and just over 2,500 lights.  We are excited to be able to address 100% of the lightbulb conversion with this generous grant completing the first phase of our exciting Marquee Project.  The project will culminate with the installation of an electronic message system adding an exciting vibrancy to the historic Coronado Theatre and downtown.  This funding of the first phase of the project with 100% of the LED lightbulb fixture conversion is an extraordinary gift from the CFNIL"
What an amazing gift for the Coronado PAC, and the city of Rockford.