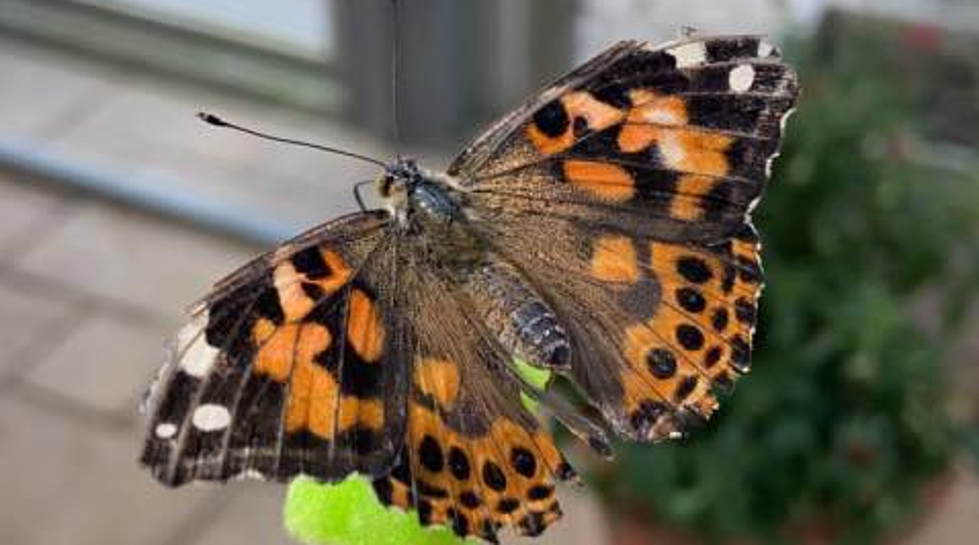 Butterflies from All Over the World Just Landed in Illinois
TSM
Have you ever wanted to see a bunch of butterflies all in one place? Of course you have, and right now you can do that in Rockford.
The Secret Life of Butterflies is buzzing around Rockford's Nicholas Conservatory.
This exhibit is one of the coolest exhibits that rotates in and out of the Conservatory because you can visit multiple times during the exhibit's run and see so many different things!
Last week on Good Day Stateline we made a stop over at the conservatory to learn more about how the butterflies actually arrive in Rockford and can you believe they are shipped in the mail?
Not only do you get to see the butterflies up close and personal, you also get a little sponge on a stick that's been coated in Gatorade so that the butterflies will come straight to you.
I made sure to ask Lindy what color Gatorade they use since I knew my littlest nephews would love to know, she said they rotate the flavors out though so please if you and your family stop by the exhibit ask what flavor they're using!
If you're looking for the butterflies to pick you over anyone else, be sure to visit the Conservatory while wearing really bright colors.
The exhibit is located just inside the Nicholas Conservatory and will be here in Rockford until May 29.
You can buy your passes ahead of time (which is probably a good idea) on the Nicholas Conservatory website. 
Huge 130-Year-Old Victorian Illinois Home Listed For Just Over $100K
15 Ways You Can Help People in Ukraine Right Now
As Americans watch events unfold in Ukraine, many wonder how they can help. Below is a list of organizations responding to the crisis in Ukraine along with information on how you can support their various missions.