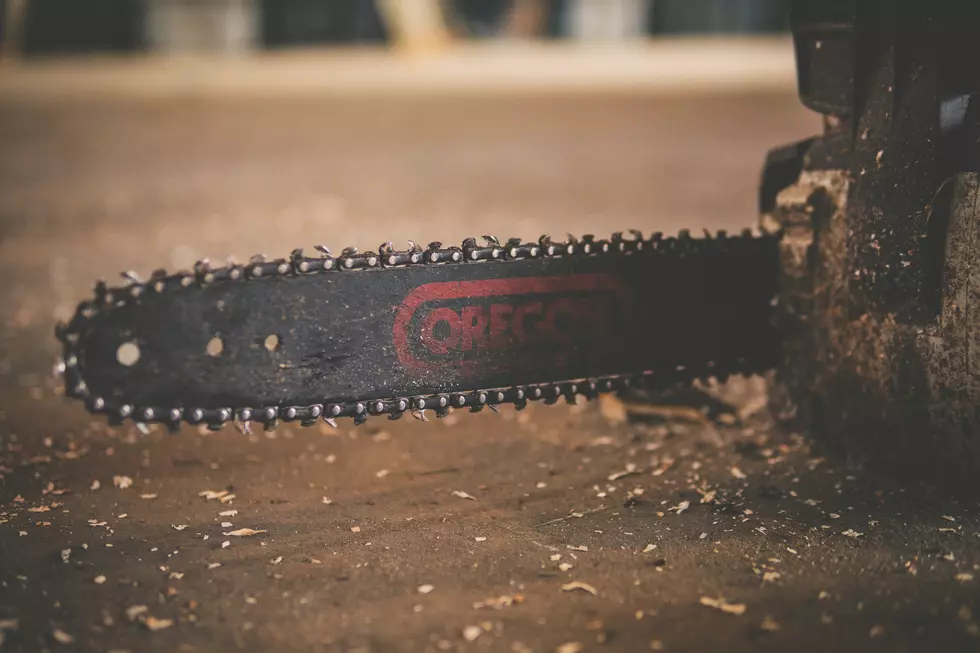 Alcohol Fueled Illinois Chainsaw Attack at 2am…Finger Count!
Michael Fenton
Nothing good happens after midnight, especially with a chainsaw and whole lotta alcohol! It does sound like and entertaining set up, like it should be on the silver screen...but this is a "storyline" that screams Chicago, Illinois HUFFPOST
Preston Smith, was attacked WITH A CHAINSAW by his neighbor. This neighbor is a FRIEND of 30 years! Borrow a cup of sugar, ask to use a lawnmower, attack the other with a chainsaw.
So let's start with the a different neighbor, talking about the relationship the two had...
"They're best buddies one minute, but when they're drinking, this is what comes out." - Mildred Smith
So there was lots of alcohol involved...No word on exactly what the argument was about, but at this point does it really matter? Just a couple of old buddies drinking and coming up with ways to harm each other.
Preston Smith was attacked after the booze filled talk turned violent. No word if there was a hockey mask worn, but a chainsaw was fired up and Preston put up his hands to block the chainsaw....ouch. Besides running, there really isn't a "GREAT" defense to this, but he tried.
Preston was hit in the neck and the hands by the chainsaw. SEVERAL of Smith's fingers were struck, he didn't lose any, but several fingers were hit. The attacker...even though he LIVES NEXT DOOR, took off running and hid from the cops. Say what? I bet they never find him...said no one.
The final result of the alcohol fueled chainsaw attack? Let's go back to Mildred:
"He's OK -- he just figures he has lost all use of his fingers. You can't tell him that it's going to be alright; he's going by the looks of his hands. He's supposed to go for surgery today. He's just crying."
The Most Bizarre Items Ever Stolen From Illinois Residents
My mom once told me that "people will steal anything that's not nailed down." Times certainly have changed since then. The thieves now have nail removers.