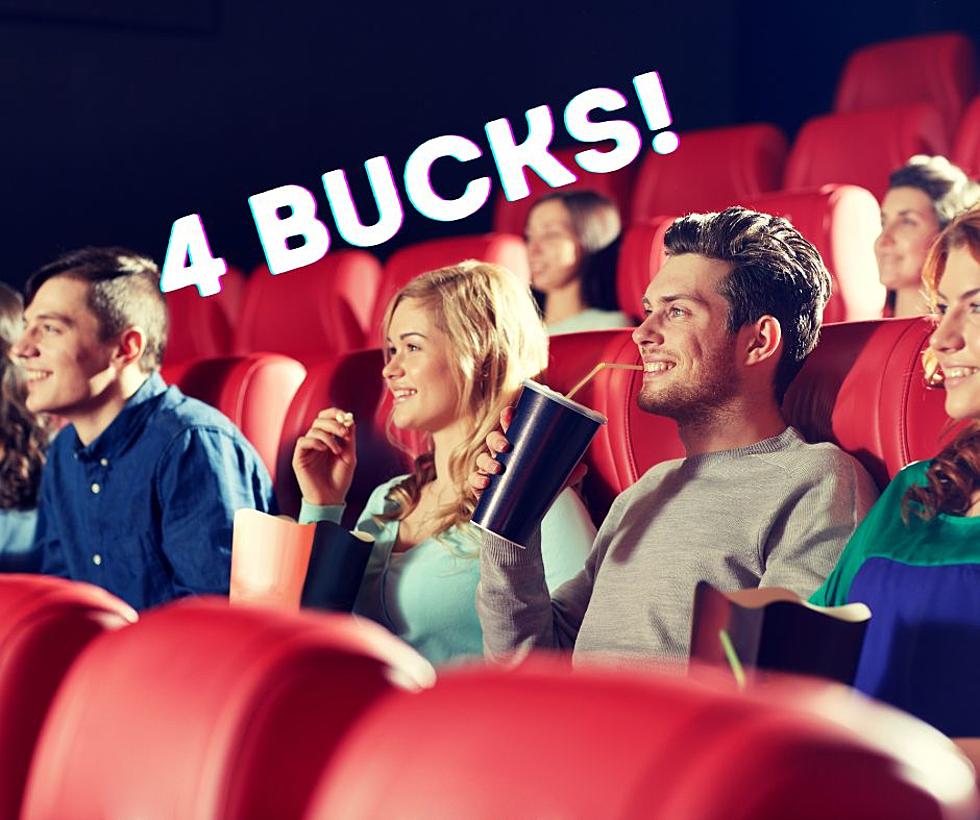 $4 For All Movies at AMC Theatres in Rockford & Machesney Park This Sunday
TSM Rockford
This Sunday is "National Cinema Day," and theatres across Illinois and Rockford, will have $4 tickets! AP
After the massive success of the first ever "National Cinema Day" in 2022, it's back again in 2023.
The first "National Cinema Day" nationwide promotion became the highest-attended day of the year, drawing an estimated 8.1 million moviegoers on Saturday, according to The Cinema Foundation. The one-day event – offered on more than 30,000 screens and held in more than 3,000 theaters, including major chains AMC and Regal Cinemas - APNEWS
Last year the ticket price was $3, this year it's $4...But the average ticket price across the country during the rest of the year is $10.53, so $4 totally works.
The AMC Movie Theatre chain which we have in Rockford and Machesney Park, will be participating in "National Cinema Day."
Last year the big one was Top Gun: Maverick. This year there are a few big movies in theatres that you can enjoy for $4 including:
Barbie
Oppenheimer
D.C.'s "Blue Beetle"
Gran Turismo
Golda
Bottoms
Retribution
This time of year is typically slow for movie theatres as summer draws to a close. Last years "National Cinema Day" was the single biggest day of 2022 for movie goers. 8.1 million went to a movie on Sept 3rd 2022, a Saturday. The price is up a buck in 2023, and it's a Sunday this year. Will that make a difference this Sunday, I doubt it.
25 LOL Things Illinois Folks Say When You Knock on Their Bathroom Stall
If you are the awkward one that doesn't know what to say when you're in a public bathroom and someone knocks on the door, try using one of these.
Seven Incredibly Funny People From Illinois