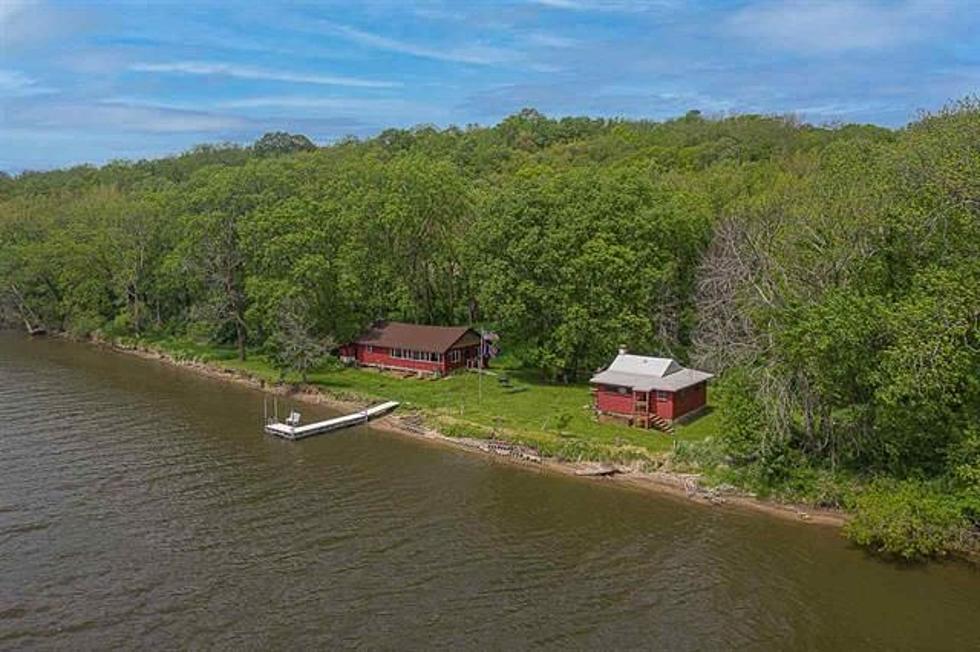 Your Own Private Island: Five Acres of Seclusion For Sale in Illinois
Rebecca Hazzard, RE/MAX of Rock Valley
If you wished you never had neighbors this might be the place for you.
If you despise walking the garbage to the curb because there's a chance you might run into someone from the neighborhood, you'll like this place too.
If you wished you could just ditch the car and take a boat to your own private island but still live close to work, yep, this place is for you too.
Truth is, when I saw that there was a private island for sale in Illinois, I thought it was a misprint.
I didn't believe there was a spot in the entire state where you could get this much seclusion.
Happily, I was wrong.
If you live in the Rockford area, you are more than aware of the Rock River, but did you know that there's a property in the middle of the water?
A place you can buy that has not only one but two different homes? And because you're going to need a boat to get to the island, both homes are already furnished.
Listed for $200,000, the realtor is giving you a chance to have "your own island."
Rebecca Hazzard, RE/MAX of Rock Valley:
There are two cabins on this island: one features full kitchen and living space, 2 bedrooms, 1 bathroom with laundry. The other is one bedroom with a kitchenette. The larger cabin has large windows overlooking the river and your property. Fall in love with the rustic charm of the guest cabin offering additional space for your family or guests.
Your Own Private Island: Five Acres of Seclusion For Sale in Illinois
Hate your neighbors? Check out this five-acre island with two homes for sale in Illinois.
READ ON: See the States Where People Live the Longest
Read on to learn the average life expectancy in each state.