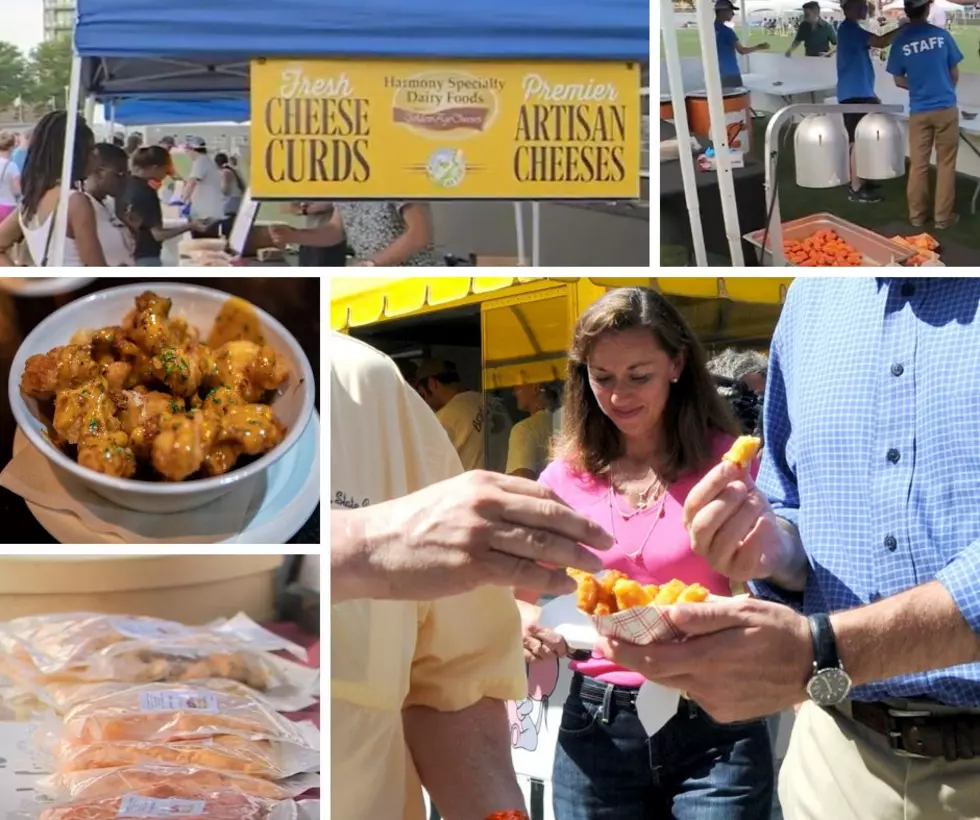 The Only Thing Better Than WI Cheese Curds Is A Cheese Curds Fest
Canva
Wisconsin is known for its festivals and cheese curds, so why not combine them together for the ultimate summertime food party.
Sorry Folks But Wisconsin Has The Best Cheese Curds
I like to think of myself as some sort of a cheese curds expert. A lot of times when I go out to eat and I see them on the menu I'll request an order. For my money and taste buds, Wisconsin has the best. Nothing against Illinois but it's their thing. Those Cheeseheads also put on some really good festivals too. It just makes sense to host a cheese curds fest.
Is Your Stomach And Taste Buds Ready For Curd Fest 2022
I can't believe I'm just hearing about it because this year is the 9th annual. It's on Saturday, July 23rd from 4 pm to 8 pm at Breese Stevens Field in Madison, Wisconsin. I always thought Madison was cool but that takes it above and beyond. Plus, I've been to that venue for a concert and it's a fun place to hang out. By the way, this was the original curd fest in Wisconsin.
More Details About The Ultimate Cheese Curds Party
Curds Fest 2022 is for all ages so bring the whole family to enjoy. There is free admission which is a bonus. It will feature fried cheese curds and fresh cheese curds. You can also enjoy food trucks, beverages, games, glitter tattoos, henna, balloon twisting, and of course, a cheese curd eating contest. How many could you eat? Check out cheese demos by "Best Fresh Curd Champion," John Dougherty, and "The Cheese Lady" Sarah Kauffman.
For more info, HERE.
You Can't Visit Wisconsin Without Trying These 5 Very Iconic Foods
These aren't just delicious foods, these are the foods that scream the great state of Wisconsin. Bring your appetite.
Outrageous Burgers & Bloody Marys at This Wisconsin Pub and Grill
If a tasty burger and a giant Bloody Mary sound like a perfect meal, this popular Wisconsin pub and grill is a bit of Heaven on Earth. You better bring friends!