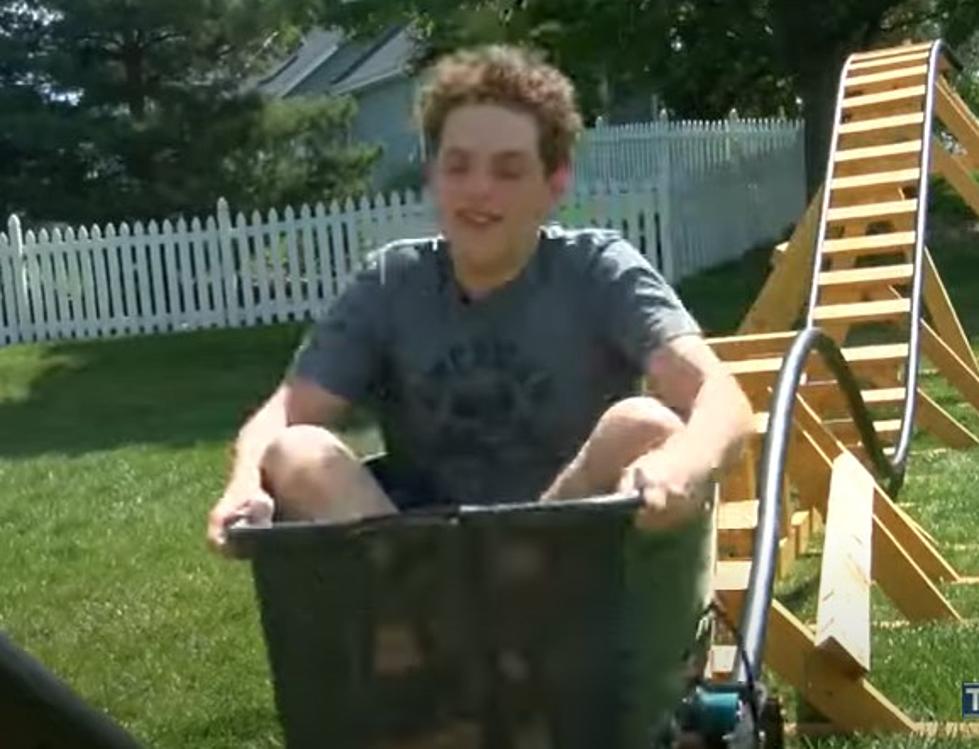 This Amazing Wisconsin Backyard Will Blow Your Mind
Backyard Roller Coaster In Wisconsin
I've seen a lot of cool backyard features throughout my life but nothing as unique and incredible as this one in Wisconsin.
Taking Your Backyard To The Next Level
One of the things on my bucket list is to someday have a cool backyard. Unfortunately, mine is pretty small so there isn't a lot of room to work with. Let's be honest, it's really not in the budget right now either. I think many people who own their own home would like to do something special behind the house.
RELATED: World War II Rocket Found In Backyard Of IL Home
I've seen some pretty cool stuff in backyards, check out this impressive list to name a few.
Movie screen
Pool table
Putting green
Dance floor
Old west saloon
Sand volleyball
Basketball court
Batting cage
Wiffleball field
And so much more
One-Of-A-Kind Backyard Feature In Wisconsin
When I heard about this backyard in Wisconsin, it blew my mind. I would say it's a safe bet that many of you are going to be jealous, especially if you like thrill rides. Imagine you were in the mood to ride a roller coaster. At this home, there's no need to spend big bucks for an amusement park. All you have to do is walk out the backdoor and you're all set.
A teenager in New Berlin hand-built his very own 50-foot-long backyard roller coaster. The future engineering student pretty much put it together all by himself. It took him about a year to finish the roller coaster for just $1,000. That has to be the coolest backyard feature in Wisconsin. Take a look at the video, HERE.
Rent This Huge Wisconsin Barn Home with Indoor Slide and Beach Room
Who's up for a big vacation with a bunch of friends? In the sun, on the lake, and even on the indoor beach in this huge Wisconsin barn.