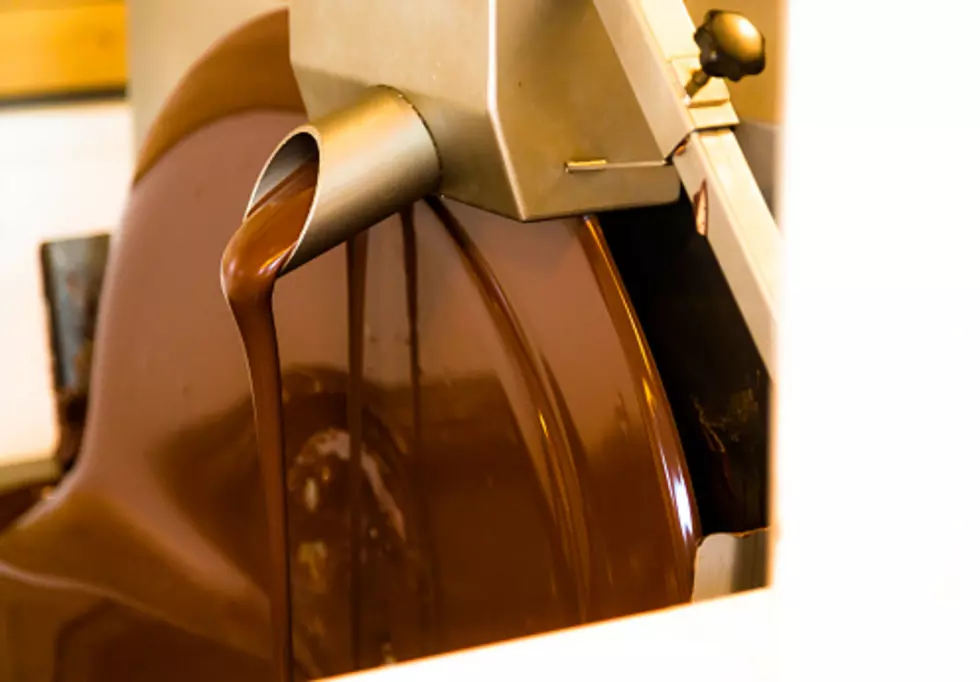 Willy Wonka In Real Life – Two People Fall Into Chocolate Factory Tank
Getty Images/iStockphoto
We thought this only happened in movies... boy were we wrong.
In Elizabethtown Pennsylvania, a rescue was conducted at the Mars M&M factory in Lancaster County after two people became stuck in a chocolate tank.
According to a Lancaster County 911 supervisor, two people fell into the chocolate tank. The first victim was rescued from the tank at 3:10 in the afternoon and the second victim was rescued shortly after. Both people were taken to the hospital, but their condition is unknown at this time.
The person who called the dispatcher said that the tank was filled to the point of being waist-high. But we like to think that they were swimming through a deep pool of chocolaty goodness and had to get saved by the Oompa Loompas.
Authorities were called to help cut a hole into the tank to assist the rescue, according to a dispatch supervisor. The Occupational Safety and Health Administration is investigating this incident.
A Mars Wrigley spokesperson said they were managing the situation and are "extremely grateful for the quick work of the first responders."
The plant is known for making a variety of products, including M&Ms and Dove chocolate. If reading this article made you hungry for chocolate, same.
Read More Here: Kiro7
On The Dwyer & Michaels Morning Show
Be sure to follow the Dorks on social media! Friday (TODAY) is our 3rd annual Celebrity Pinewood Derby at the Rock and Roll Mansion, featuring Pinewood derby cars from across the country!  The highlight will be the Iowa/Iowa State Head Coach grudge match between Kirk Ferentz and Matt Campbell. Last year Matt took the best of three by 2/100's of a second. Naturally, both of these competitive coaches are excited to see who earns the Iowa Bragging Rights trophy this year! All the action will be carried and updated on our social media pages--and on the show Friday (TODAY) at 9 AM!"