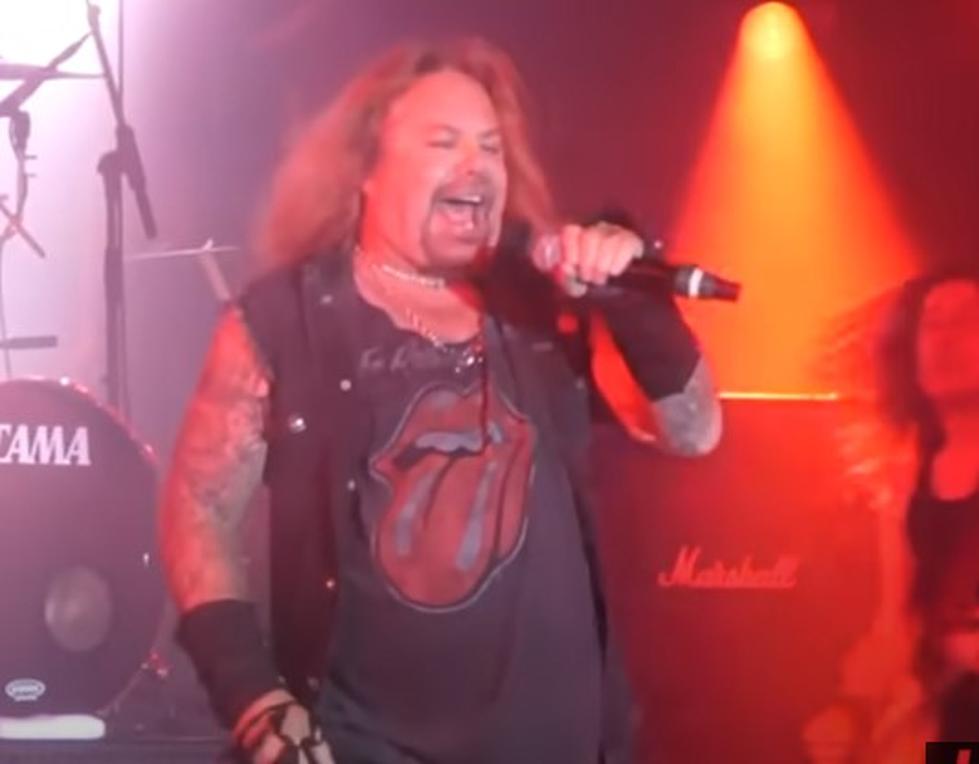 Will Vince Neil Be A Train Wreck When He Performs In Illinois?
Photo From Loudwire YouTube Channel
When Vince Neil performs a coming-up show in Illinois, will he be a total train wreck like at other recent shows?
You Might Want To Avoid Vince Neil's Upcoming Show In Illinois
I usually do not tell fans to avoid going to concerts but this one I strongly suggest skipping.
Coming up later this month, Vince Neil from Motley Crue has a solo show not too far away from Rockford in Oswego, Illinois.
More info about the show, HERE.
As of late, the singer has not had a good track record.
I understand that Vince will never get a "Best Vocalist Award," but he could still entertain the fans. That is as long as he is performing with Motley Crue. His solo shows have always been less than average.
Vince Neil Keeps Himself Busy With Motley Crue Tour Postponed
Since Motley Crue has postponed "The Stadium Tour," Vince Neil has found ways to keep himself by doing some solo shows and recording video greetings for Cameo.
They have not worked out very well.
First the disastrous Cameo video. The family of a big Motley Crue fan paid a lot of money to have Vince record a birthday message. It was very sad. Check it out for yourself...
Video: Vince Neil's (Motley Crue) drunk video to superfan
Then, there was his first performance back after the COVID shutdown. That was not much better.
Video: Vince Neil - Helter Skelter LIVE @ Boone, Iowa River Valley Festival 2021
He evens just ends the show right in the middle because it is so bad. Check out the moment for yourself.
Video: Vince Neil "Girls Girls Girls" [Last Song/Admits Voice Shot] (5/29/21)
As a Motley Crue fan, it makes me very sad.
Neil is supposed to be getting ready for the big "Stadium Tour" next summer. Good thing it got postponed. Hopefully, he will use the extra time to his advantage and really prepare himself. Otherwise, the summer of 2022 could get ugly for Motley Crue.
Plus, this upcoming show in Illinois is a benefit for Veterans. I hope he can at least be professional. It could become a bad situation if he continues on his current path. That makes me really sad.
Maybe, all the fans can just donate the money they were going to spend on the ticket and give it straight to the organization.
More info,  HERE.
Do Not expect Much
If you were a betting man, I would put my money on Vince Neil being a total train wreck at this event. What do you think?
When Vince performs solo he is like the singer of a really bad cover band. Nothing like these great moments... The 40 Best Cover Songs by Rock Bands
A much better summer show...
Photos From Cheap Trick Long Play Music Fest 7/4/21 Rivets Stadium Loves Park
Photos From Cheap Trick Long Play Music Fest 7/4/21 Rivets Stadium Loves Park