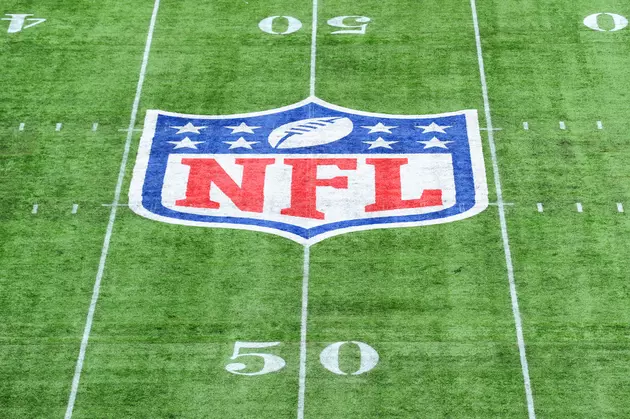 What If Rockford Had A NFL Team
Getty Images
What if the NFL put a team in Rockford.
Before I get started, I just want to be transparent with you. This scenario is strictly for entertainment purposes. Please avoid any negativity around it. I would really appreciate it if you would have some fun and use your imagination. I do realize that it is dang near impossible to happen. So, please refrain from using statements like "this is stupid" or anything similar. Okay, now that has been said, are you ready to have some fun?
As a kid, I really enjoyed comic books. One of my favorite series was "What If" from Marvel. It put the heroes in crazy situations that would not be normal for them. I thought that would be fun to do in regards to Rockford. That's how I got the idea.
Now, let's pretend we are visiting Mister Rogers' Neighborhood and taking the trolley to the Land of Make-Believe. Here we go.
The Commissioner of the NFL, Roger Goodell, just announced that the league is expanding and Rockford has been chosen to host a new team. What would that look like?
First of all, it will need a name. Of course, I have some ideas. I think any name that we pick should have a Rockford theme to it.
Runners-Up...
Rockford Sock Monkeys - I think it would make for great merchandise and mascot. The only problem is a Sock Monkey logo on the side of a helmet would not be intimidating to the opposing teams.
Rockford Screws - I always thought the Screw City nickname was pretty cool. Again, there could be some unique gear and can you imagine the mascot roaming the sidelines.
And the winner is...
Rockford Tricksters - I was trying to think of a creative name to go along with Cheap Trick. I thought it would be too easy for rivals to make fun of a team named cheap or trick. I thought the name Trickster sounded cool. According to merriam-webster.com, the definition of it is... "a person (such as a stage magician) skilled in the use of tricks and illusion." They could be known for their trick plays they run during a game.
What about the uniform? The colors would be black and white checkboard with one of Rick Nielsen's iconic guitars as the logo on the helmet. The name would be done in Cheap Trick type lettering.
For the mascots, I am thinking Milwaukee Brewers Sausages style but with the members of the band. Instead of a race, they would have an air guitar contest each game. Also, the band would perform at halftime.
I have sat in the cold enough times in my life at Soldier Field, so I would like it enclosed. It would be the Beef A Roo Dome with a large picture of Cheddar Fries on the roof. That would be perfect for aerial shots. It would be located downtown on the river just south of Davis Park. This is a made-up situation so we do not have to worry about parking or traffic issues. The concessions would feature all local restaurants and breweries.
I believe this was a fun little exercise.
What would you add?
---
Video: Talking Tacos With Daxx Nielsen From Cheap Trick
TACKLE THESE: Check Out the Best Uniforms In Each NFL Team's History