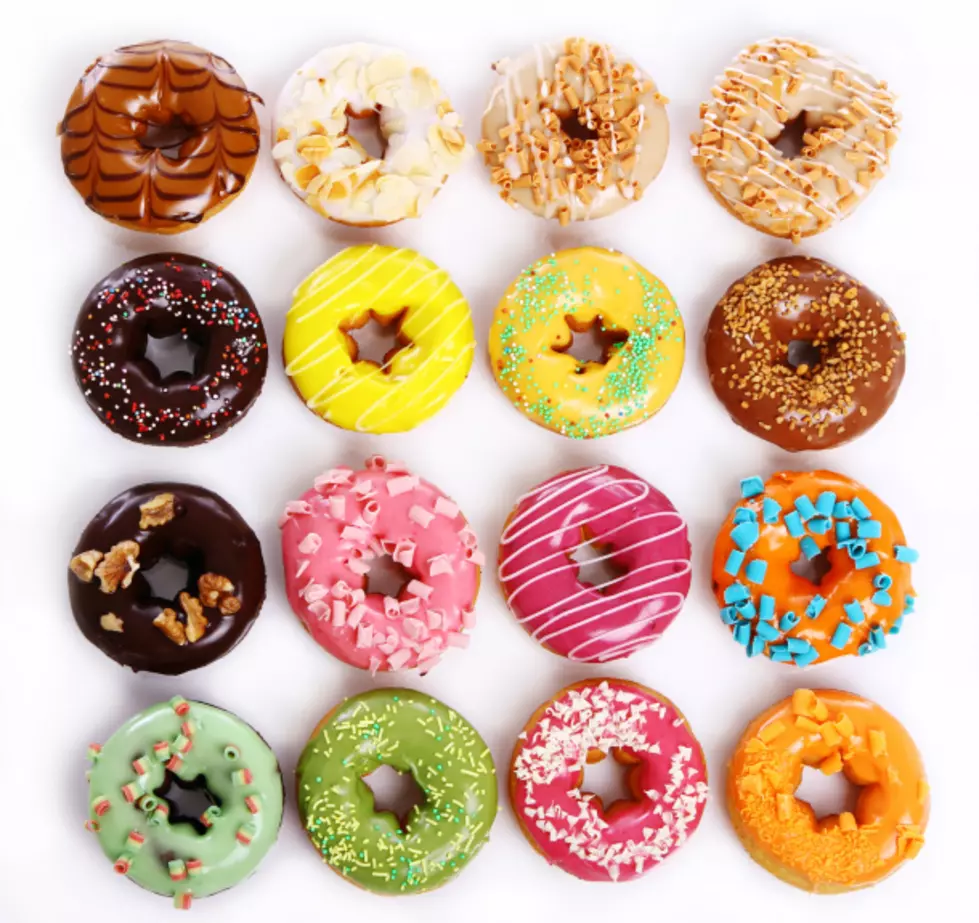 Top 6 Places to Grab Donuts in Rockford
YekoPhotoStudio
As most of us do I was killing time scrolling through my Facebook feed, when I came across a story on Delish's page about the best place in all 50 states to get a donut. For Illinois, they had a place in Crystal Lake called Country Donuts as the best place to get a baked, glazed, circle of goodness. Even though Crystal Lake isn't that far from here, it's still not Rockford. And that got me thinking about all the different places you can grab a tasty pastry here in and around Rockford.
Here's the 6 different spots you can locally satisfy your donut fix: 
All Day Donuts 3511 E State Street, (815) 227-4768 - These guys are open 24 hours a day, because it's never too early or too late for a donut! 
Doughboys Donuts 3451 N Main Street (815) 877-8720 & 3330 11th Street (815) 399-9465 - This "Mom and Pop' shop has been a Rockford staple for as long as I can remember. 
Sugarjones  600 E State Street & 6336 E. Riverside Blvd.  (815) 708-0801 - Not only can you get some of the best cupcakes EVER here, you now can grab a donut too.
By The Dozen 8324 N 2nd Street Machesney Park  (815) 636-0668 - Some of the best birthday cakes I've ever had came from this bakery. But I've also had some amazing donuts from here too. 
Banana Cherry Bakery 1274 S Alpine Road (815) 977-4547 - Try not to drool while looking at pictures on their Facebook page of all the pastries their whipping up in here.
Roll N Donut Cafe 1495 N State Street Belvidere (815) 547-0900 - They just opened in October of 2017. Now that I know about them, I'll be checking them out the next time I'm visiting family in town.