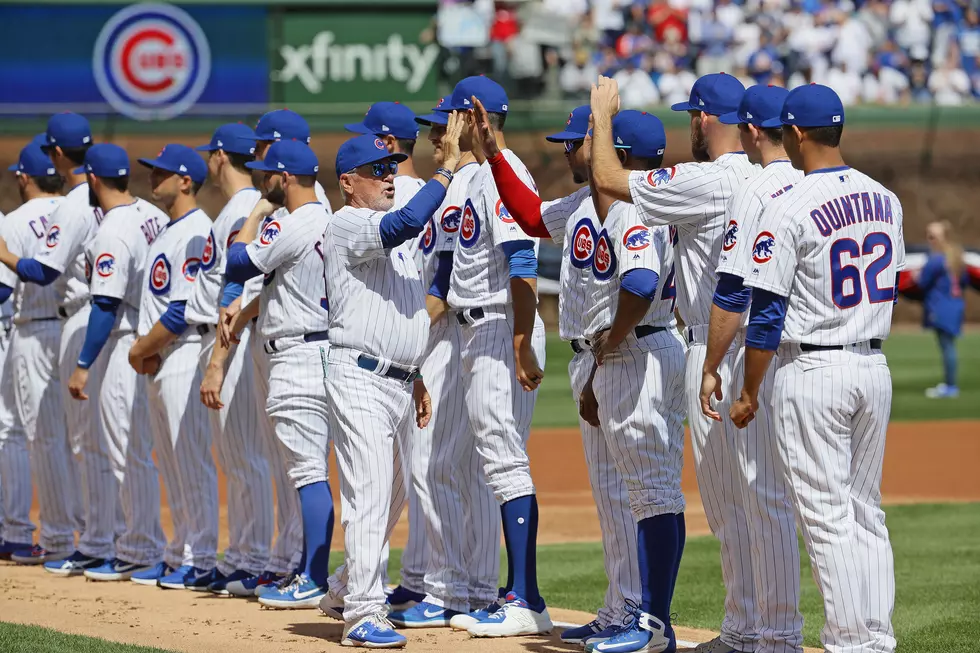 Think Spring The Cubs Will Be On TV In A Few Short Days
Getty Images
It is time to start thinking spring because the Chicago Cubs will be on television in a few short days.
It has been a brutal winter. We have been crushed by bad weather including freezing temperatures, snow, wind, and ice. The groundhog did not even cooperate. He predicted six more weeks of winter. I think everyone is over it. At this point, I can not help but start thinking about spring. Once we can get through February, I think there is light at the end of the tunnel.
I know it is okay to start thinking about better weather when I start hearing about baseball. Hearing the news that pitchers and catchers have reported to spring training put a big smile on my face. It might be hard to believe but it is only a matter of days before you will be able to watch the Chicago Cubs on television.
According to bleachernation.com,
"The Chicago Cubs and Marquee Sports Network announced their Spring Training broadcast schedule. This year, Marquee will air all Cubs home games in the spring, with some TBD-ness still attached to the road games with things kicking off on March 2."
I have spent a lot of time in front of the television so I am excited to add something new to the rotation.
There will be some changes in the Chicago Cubs broadcast booth this season. Longtime play-by-play guy, Len Casper, is gone. He will be replaced by Jon "Boog" Sciambi from ESPN. He has a few commitments early so there will be a couple of spring training games he will miss. Do not worry, the team has stepped with some impressive fill-in hosts.
According to chicago.suntimes.com,
"When the Cubs' TV voice fulfills his ESPN commitments, he'll be replaced by Beth Mowins, Pat Hughes, and Chris Myers."
Of course, Pat Hughes is the voice of the Cubs radio broadcasts. It will be great to have him part of the television crew. Chris Myers is a longtime announcer for many different sports including NFL and NASCAR. Beth Mowins will be the first-ever female play-by-play person for Chicago.
Who's ready for some baseball?
---
Video: Major League Baseball Player Greg Pryor Talks About His New Book "The Day The Yankees Made Me Shave"
KEEP READING: Here are 50 of the most famous sports goofs