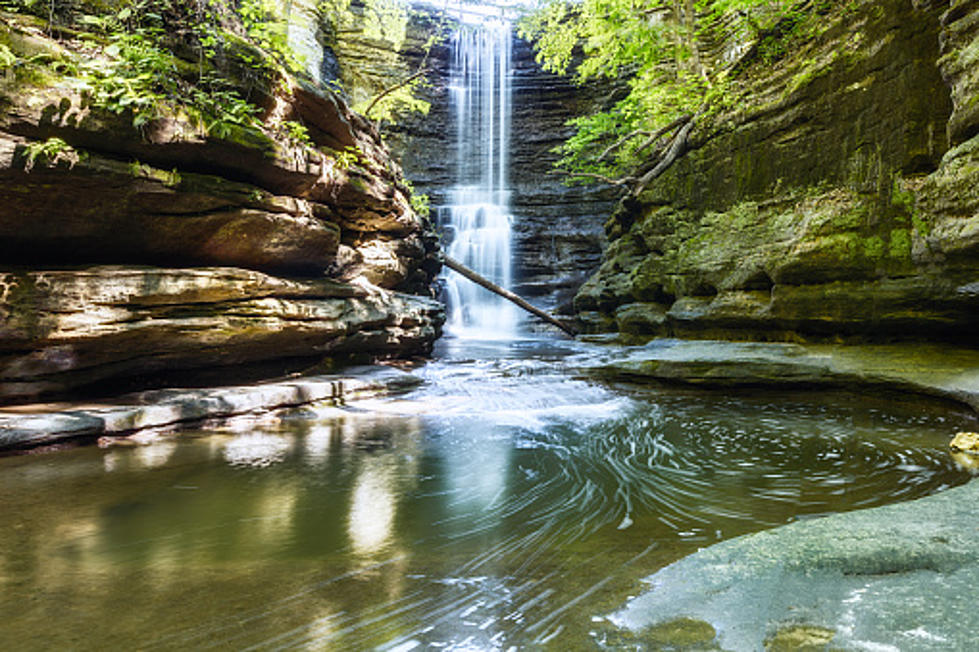 There's A Spectacular Waterfall Less Than An Hour From Rockford
Getty Images
Illinois is the second-flattest state in the Union after Florida, so it's perfectly understandable if you didn't know about Illinois waterfalls.
Sure, many Illinoisans are aware of the waterfalls that can be found at Starved Rock State Park, but if you'd like to see a waterfall in person without making the drive to Starved Rock, there's another waterfall worth seeing, and it's close to home.
Burden Falls In Illinois' Shawnee National Forest Is Our State's Biggest Waterfall, But Not The Only One
The problem with Burden Falls isn't the waterfall itself. It's the fact that it's 400 miles south of Rockford in Pope and Saline counties. That's about a 6 hour road trip. Even heading down to Starved Rock State Park to check out the waterfall at Wildcat Canyon is going to take you around two hours.
How about taking a look at a beautiful waterfall that's less than an hour from Rockford?
Just Hop In Your Vehicle, Take The Short Ride To Freeport, And Visit Krape Park
Freeport's Krape Park is far more than a municipal park that happens to have a waterfall, having been selected for the "Outstanding Multi-use Facility" award by Illinois Parks and Recreation Association.
Krape Park covers 120 acres, and features cool things like an operating one-of-a-kind carousel that costs just 50 cents to ride, tennis courts, multi-use trails, sledding hills, cross country skiing trails, 18-hole disc golf course, a baseball diamond, numerous picnic tables, a duck pond, and a 44-foot waterfall that flows over and down a limestone bluff.
12 Amazing Illinois Day Trips to Take Each Month in 2022
One-of-a-Kind $1M Illinois Home For Sale With a Huge Tree Branch Bedroom
There's a million-dollar home for sale in Naperville, Illinois complete with a massive tree branch bedroom.