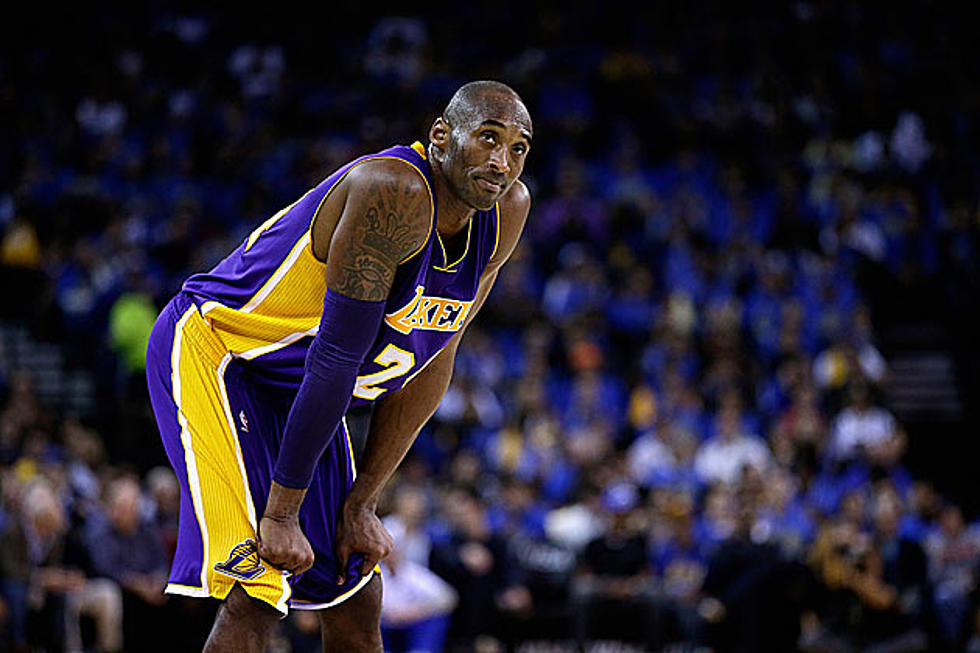 The Petition To Make Bryant The NBA Logo Has Hit 600K Signatures
Getty Images
In only a few hours, the petition has received enormous support. 
The sporting world is still trying to find the right way to mourn one of the greatest of all time. People have been holding vigils outside the Staples Center. NBA teams have been taking intentional 24 second violations to honor Bryant's number. Countless social media posts have been sent, trying to find the right words to eulogize the NBA great.
This Change.com petition could be the best one of the bunch.
Jerry West, the current inspiration for the NBA logo, has stated that he's fully on board, so it looks like this might actually be a possibility.
The All-Star game is coming up next weekend. We're all looking forward to seeing how the NBA decides to honor Kobe.