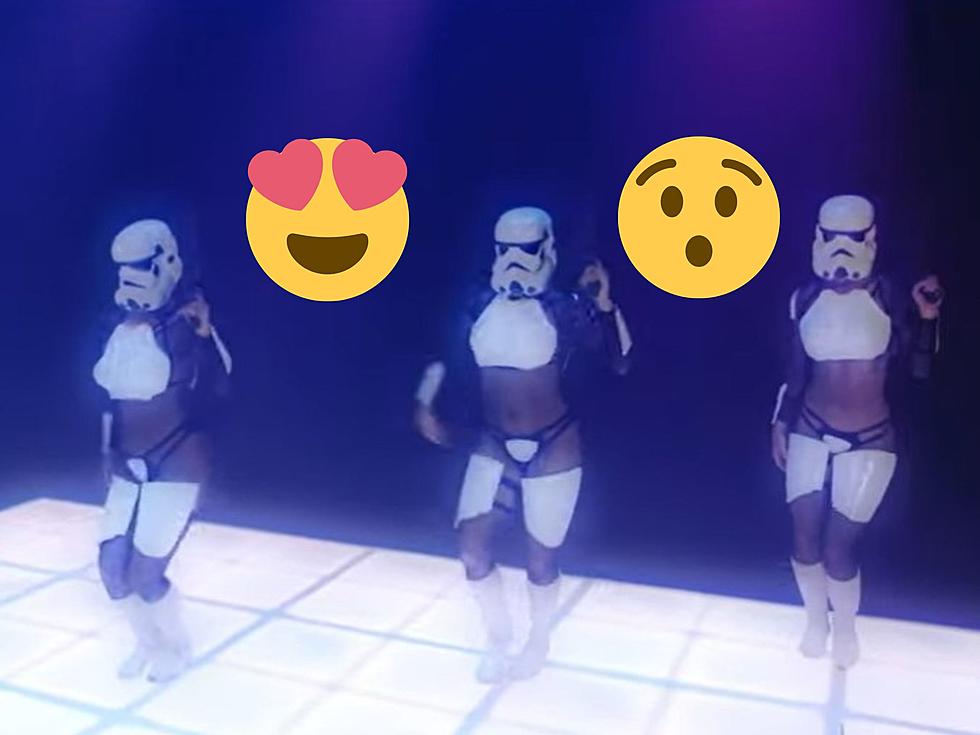 Illinois' Star Wars Themed Burlesque Show Not Baby Yoda Friendly
Star Wars Themed Burlesque Show Coming To Chicago
Star Wars is usually family-friendly but this version is for adults only.
One Of The Most Popular Movie Franchises Of All Time
There are many movie franchises that have come out of Hollywood. Some are more popular and successful than others. One of the biggest of all time is Star Wars.  It's really more than just movies. It includes TV shows, toys, games, books, and so much more. The universe keeps expanding all the time. A new parody has taken an interesting twist.
What Is A Burlesque Show?
For me to share this interesting new Star Wars production, you'll have to be familiar with a burlesque show.
According to fashionpotluck.com,
Burlesque is a performance art that may involve literary work, comedy, music, or drama.

 

Burlesque shows often involve some amount of strip teasing or nudity.
Star Wars Themed Burlesque Show Is Coming To Chicago
The Logan Square Auditorium is proud to welcome "The Empire Strips Back." It's a Star Wars themed burlesque show coming to Chicago in June. This isn't your typical Star Wars event. This version is not family-friendly and is for adults only. The production will even make Darth Vadar blush.
According to secretchicago.com,
The dancers are the stars of this production, but the wardrobe, sets, and props in The Empire Strips Back are also top-tier.

 

Whether it's Luke Skywalker's speeder in a "sexy car wash," Leia's metal bikini, or Jabba the Hutt himself, everything onstage looks straight out of the latest Star Wars blockbuster.
For more info, HERE.
Rockford Man's Amazing Star Wars Collection
Rockford Man's Amazing Star Wars Collection