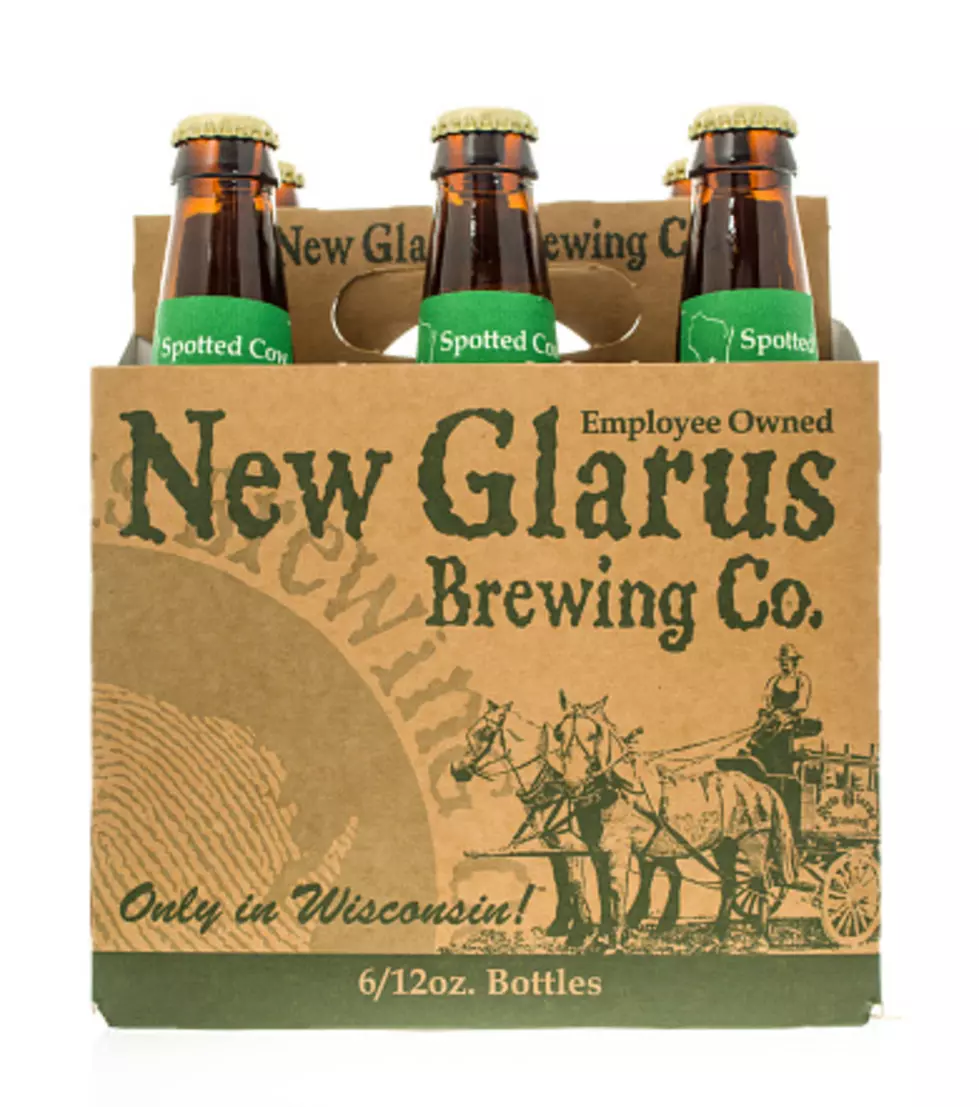 Spotted Cow Brewery in WI to Remain Closed All Summer
Getty Images
Yesterday I saw a headline at wrex.com that nearly made me have a panic attack. Okay, maybe saying "panic attack" is a bit dramatic, but it did make me sad until I realized it's not as bad as I originally thought.
The headline read, "Iconic New Glarus biergarten shut down through summer; health concerns cited", and I totally read it as "no Spotted Cow beer this summer".
Yes, I know that is not at all what that headline says, but we spend a lot of time at my family's cabin in Wisconsin during the summer, and stopping at the local convenience store to stock up on Spotted Cow is the first thing we do upon arriving. For one brief moment I thought my summer had officially been ruined until I took a breath and read the full article.
According to WREX, New Glarus Brewing Company's biergarten and tours will remain closed through the summer of 2020, but production of their delicious beer will still continue. 
In the article New Glarus Brewing Company President Deb Carey says that the closure of the property's biergarten since March has been a huge financial hit for them, but that they have been able to keep all 120 of their staff members working on the production side of things. Even though Wisconsin has pretty much opened back up for business, New Glarus Brewing Company feels that keeping their biergarten and tours closed is the best thing they can do to stop the spread of COVID-19.
I'm still a little bummed because my husband and I were planning a daytrip to New Glarus this summer, but at least I can still drink Spotted Cow and pretend I'm within the walls of their iconic brewery.
Catch Lil Zim on 'Q98.5 Mornings with Lil Zim & JB' on Q98.5 from 6:00 a.m. to 10 a.m. Follow her on Twitter, Instagram, and Facebook
KEEP READING: See how sports around the world have been impacted by the coronavirus