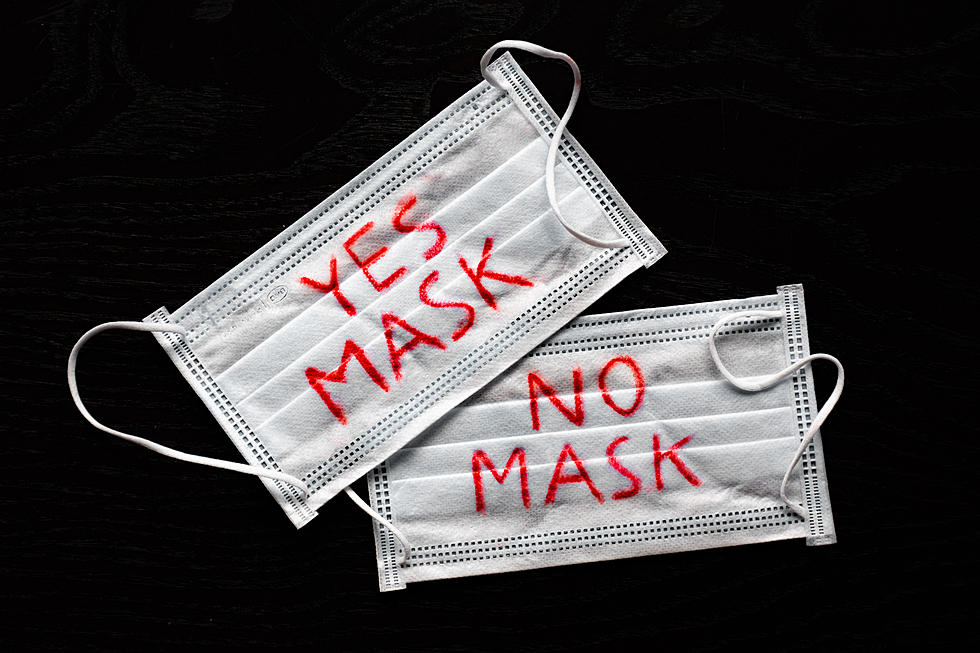 Illinois Officials Address the Chances of a New Statewide Mask Mandate
Getty Images/iStockphoto
I remember a few weeks ago looking at all of our reusable masks hanging on the wall at my home.
I thought for a second, "Maybe I should get rid of these masks?"
Then I had another thought, "Nah, I'm probably going to need it again. If not tomorrow, I'm sure it will be some other point later this year."
So when I saw this from The Center Square titled Illinois Officials Respond to the Possibility of Another Mask Mandate, I immediately said to myself, "I'm glad I didn't ditch the masks."
Well, it turns out, according to The Center Square "Illinois officials are NOT discussing the possible return of a statewide indoor mask mandate, for now."
So if you've been wondering what you should do with your masks, hold on to them, you might need them.
Thankfully we have yet to reach that part, even though cases in certain parts of America are going up.
On the other hand, Philadelphia just announced the return of their citywide mask mandate, and apparently, Chicago may consider the same.
Chicago and the state of Illinois are both seeing similar increases, but according to Dr. Amaal Tokars, the acting director of the state Department of Public Health, a return of the mask mandate isn't expected any time soon.
Breathe easy, you won't have to wear a mask right now indoors if you don't want to, just do me a favor, don't breathe on me.
Did You Know Only 13 People From Illinois Have Won an Acting Oscar?
Illinois ranks behind New York and California having the most actors with Oscar wins in the four major acting categories. Here's the list.
Tiny Illinois Town is in Guinness Book of World Records 12 Times
One very small Illinois town has built themselves into a giant across the globe and I'll bet you didn't even know. Neither did I. A whole lotta wow going on.