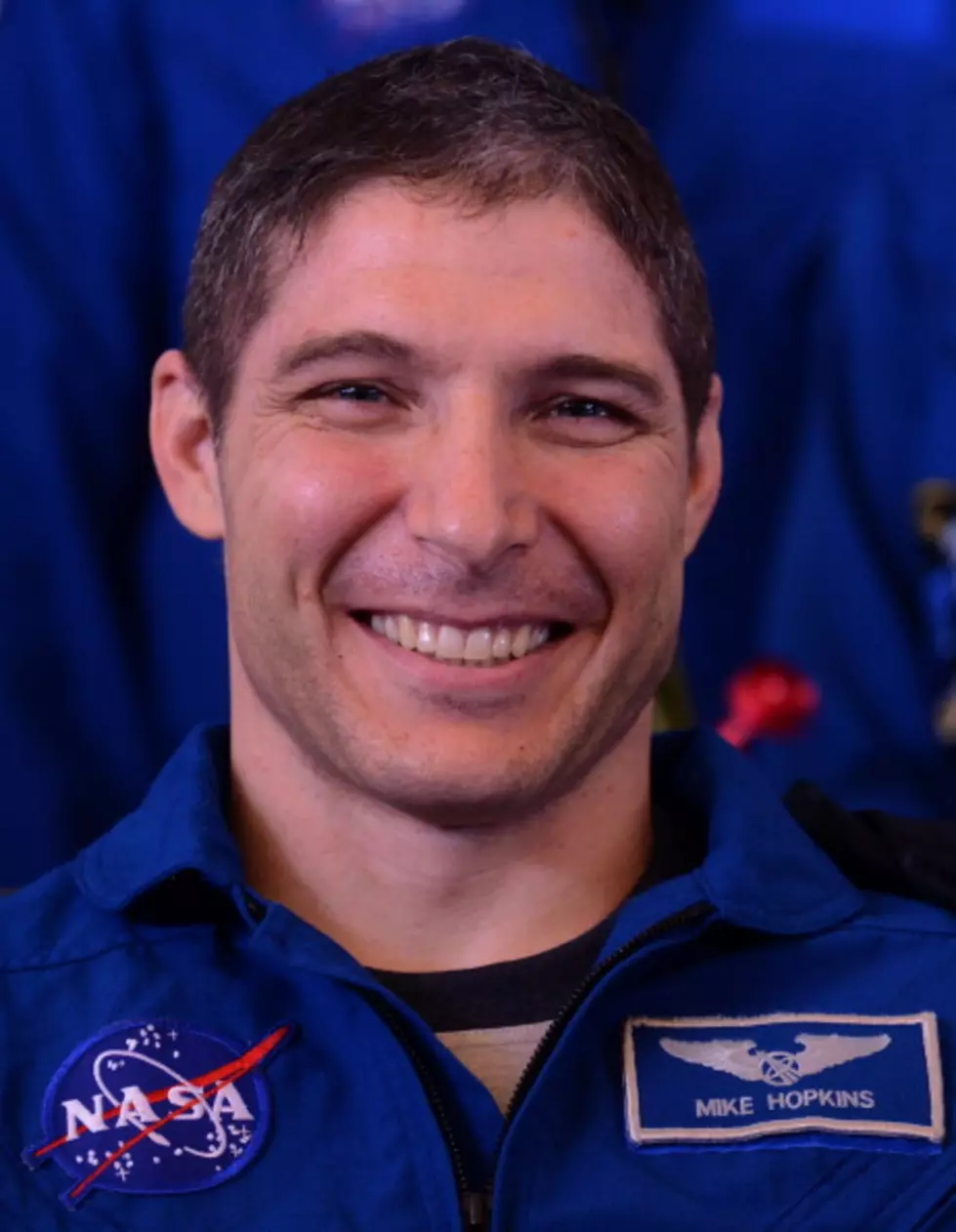 Space X Commander Is A University of Illinois Grad
Getty Images
Crew commander Mike Hopkins, 51, is an Air Force colonel and former space station resident who grew up on a hog and cattle farm in Missouri. He played football for the University of Illinois and, before becoming an astronaut in 2009, worked at the Pentagon.
Mike was working as a special assistant to the vice chairman of the Joints Chief of Staff when he got the call from NASA. He and wife Julie have two college-age sons.
If you watched any of yesterday's SpaceX/NASA launch for a 5-6 month stay at the International Space Station (ISS) you got to learn a bit about Mike Hopkins and the other three astronauts who make up the crew.
Navy Cmdr. Victor Glover is the only one of the group who is being described as a "space rookie," and he's the first African-American astronaut to head up to the ISS for a "long-term stay."
I'm sure that Mike Hopkins isn't one of those guys with a "been there, done that" attitude, but...he's been there and done that when it comes to the ISS. He flew to the International Space Station on a Soyuz spacecraft for a stay in 2013.
You think that maybe Mike is proud of his Illini heritage? Well, his Twitter handle is @Astro_illini, so I'm guessing the answer might be yes. Here was Mike's tweet when he found out that the weekend's launch, scheduled for Saturday, was going to be delayed by a day:
READ ON: Weird, wild UFO sightings from throughout history