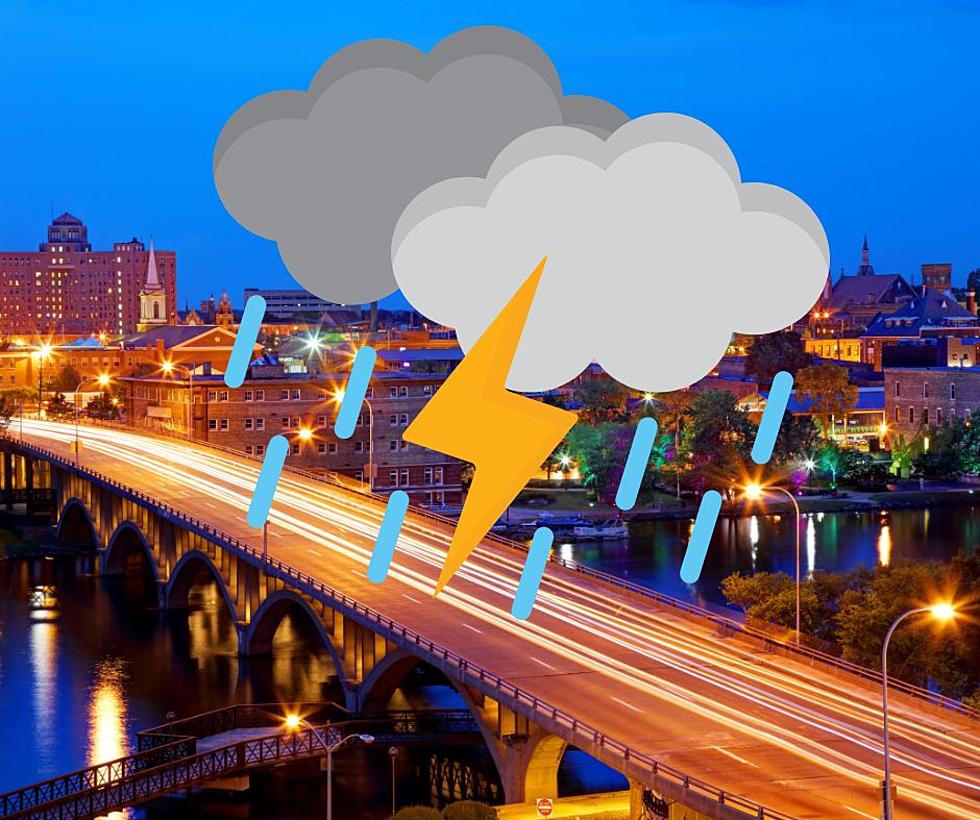 Severe Thunderstorms to Rock Rockford on Friday
TSM Rockford
Batten Down the Hatches!!!
Severe weather as in thunderstorms, will be rockin' us pretty good on Friday!
Done is the heavy snow and the bitter winter winds. Mother Nature is gonna be singing a Stevie Ray Vaugh tune on Friday, "The Sky is Crying."
According to ABC7 us folks here in Northern Illinois will be under a "Level 2" Severe Thunderstorm Warning on Friday. The severe risk scale has 5 levels, with 1 being the most severe.
This severe will see warmer temps in our area on Friday, temps could hit 65 degrees. But with that comes some potentially dangerous conditions. Damaging wind gusts and tornadoes are possible.
The chance of rain is around 80% for the day, with scattered thunderstorms in the morning and the chance for severe storms hitting our area in the afternoon.
As the late afternoon turns into the evening hours, the temps will drop dramatically and we could hit 34 with winds that could be 30 miles per hour! Things could get nasty.
The really severe stuff could hit us in the afternoon, around 3 or 4 o'clock, which could make transportation difficult...Headlights on and be careful!
Once we hit the overnight hours with the temps dropping, the change for the "S" word is real...Those annoying snow shower things...Yuck!
Showers, storms, damaging winds and the possibilities for tornadoes. This is our Friday, with temps near 65...A Rockford spring is upon us.
Take a look at the orange over us in this clip from ABC7.
20 Outdoor Dining Options in Northern Illinois
20 great patios to enjoy lunch, dinner, and a cocktail.
FLASHBACK: 10 Rockford Places You Probably Hung Out At on Friday Night