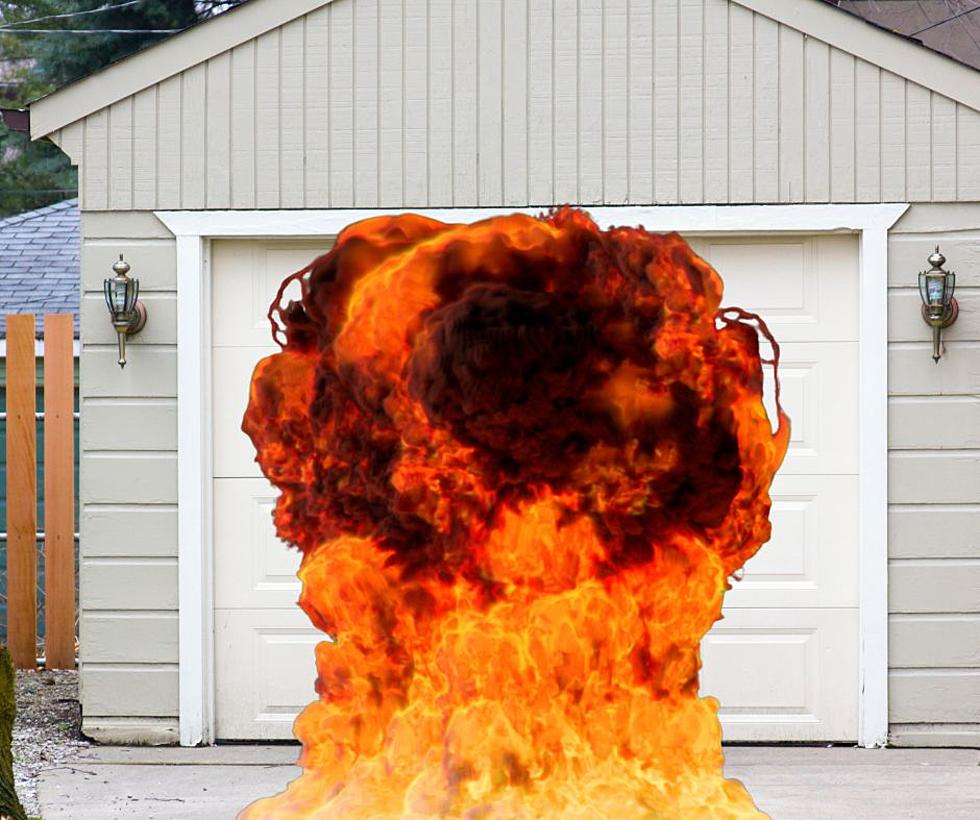 Rockford Man's Garage Meth Lab Explodes, Mugshot is 'Scorched'
TSM Rockford
Back on February 20th the Winnebago County Sheriff's Dept and Blackhawk Fire were called to the home of Steven Maroda, at the 6900 block of Vesta Drive...Things went boom. SheriffWinnCo
A nearby homeowner called about a loud "boom" there was an explosion that blew the garage door off at the Maroda home, yikes! Could you imagine the sound and impact that would blow the garage door off the hinges, bet those neighbors needed to change their pants!
Steven Maroda was inside the home and the explosion caused some intense burns to his face and bodies, he was taken away by ambulance and treated for his burns.
Here is his mugshot after being treated, ouch!
The Illinois State Police Zone Two Meth Response Team along with Winnebago County Narcotics Unit and ATF all responded and showed up at the home on Vesta Drive. A meth manufacturing operation was found inside the home, all of the chemicals and items that are known to be hazardous were taken care of.
Mr Maroda was charged with:
1 count manufacturing meth 
1 count of meth possession
1 count aggravated unlawful participation of meth making
The 52 year old Steven Maroda looks to be behind bars for quite some time. According to ILGAGOV this is something that isn't taken lightly in Illinois:
Methamphetamine or a substance containing methamphetamine is guilty of a Class X felony, subject to a term of imprisonment of not less than 10 years and not more than 50 years, and subject to a fine not to exceed $300,000. ILGAGOV
20 of The Best and Worst Illinois Mugshots