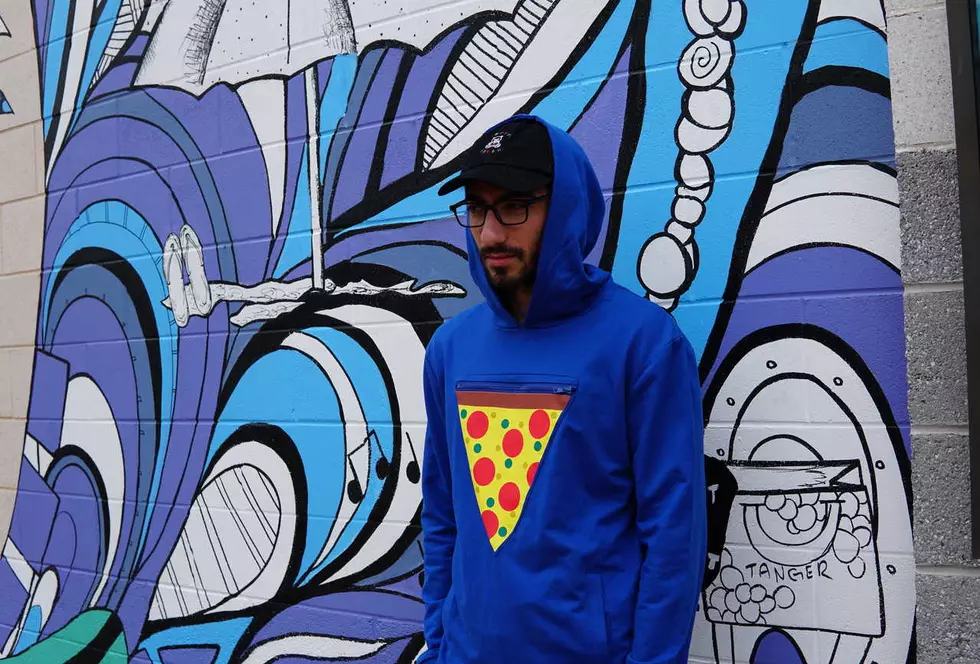 "Pizza Pocket" Hoodie Allows You To Carry Warm Pizza With You Everywhere You Go
Kickstarter
If you're like me, you love pizza. In fact so many Americans love pizza so much that we eat approximately 100 acres of pizza a day or about 350 slices per second. In 2018 there were approximately 61,269 pizzerias in the United States. Each person in America eats about 46 pizza slices a year (which sounds kind of low if you ask me).
So, when I saw an invention that could keep me stocked with warm pizza at all times, I was immediately intrigued. Imagine... this, pizza on my person at all times, AND it's warm. I would never go hungry again.
"The hoodie includes an insulated, food grade, washable pouch that can hold a slice of pizza and keep it warm for hours," a press release states. "Behind the screen-printed pizza image on the chest of the sweatshirt is a zipper pocket that is designed to fit the removable insulated pouch snuggly."
The Kickstarter Campaign is tiered out with the lowest tier starting at $49 and that'll get you one "Pizza Pocket" hoodie and one insulated food grade pouch.