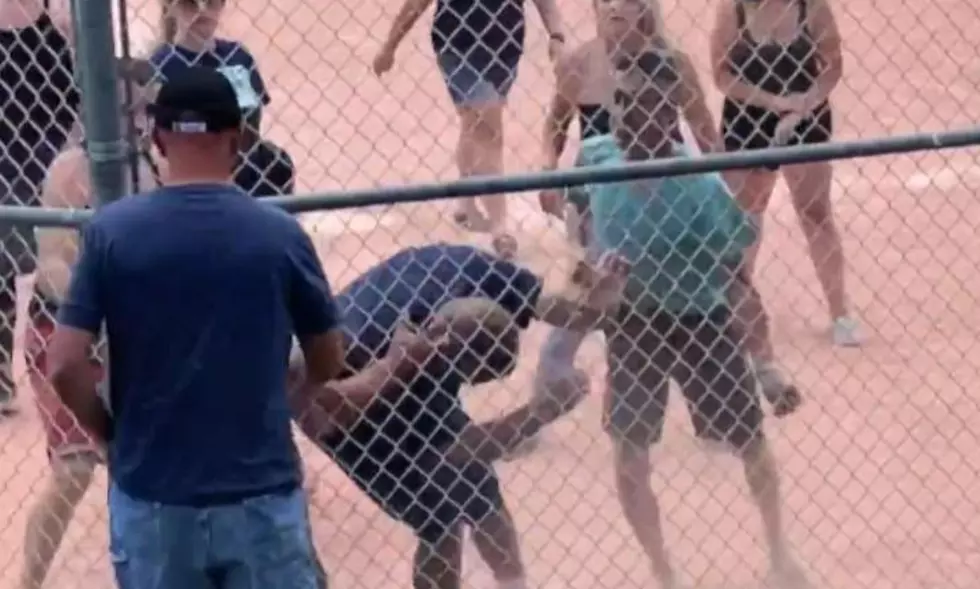 Parents Fight At Youth Baseball Game After Ump Makes Controversial Call
Denver7 – The Denver Channel YouTube
On top of all the other sports my kids are playing they've been playing baseball for the past few weeks.
I know things can get heated when their kid is on the field, but parents really need to start holding themselves to a higher standard.
Case in point: police in Lakewood, CO released a video of parents of 7-year-old ball players brawling with each other over a call they say an ump blew. The ump.... a 13-years-old had determined that one of the players had batted out of order.
The video from Saturday and released by police yesterday shows all these parents on the diamond throwing haymakers, pulling hair and at one point there's even a couple fellas in choke holds all as other spectators and children look on.
According to police, several people have been cited.
"I think the saddest part in all of this is we're talking about a 7-year-old baseball game," police spokesman John Romero told TV station Fox 31. "I think it's the parents who have to grow up."
"These coaches and parents, unhappy with a baseball game involving 7 year olds and a 13-year-old umpire, took over the field and began assaulting each other," officers said in a statement.
It's time for parents to put all this aside because they end up looking like fools.