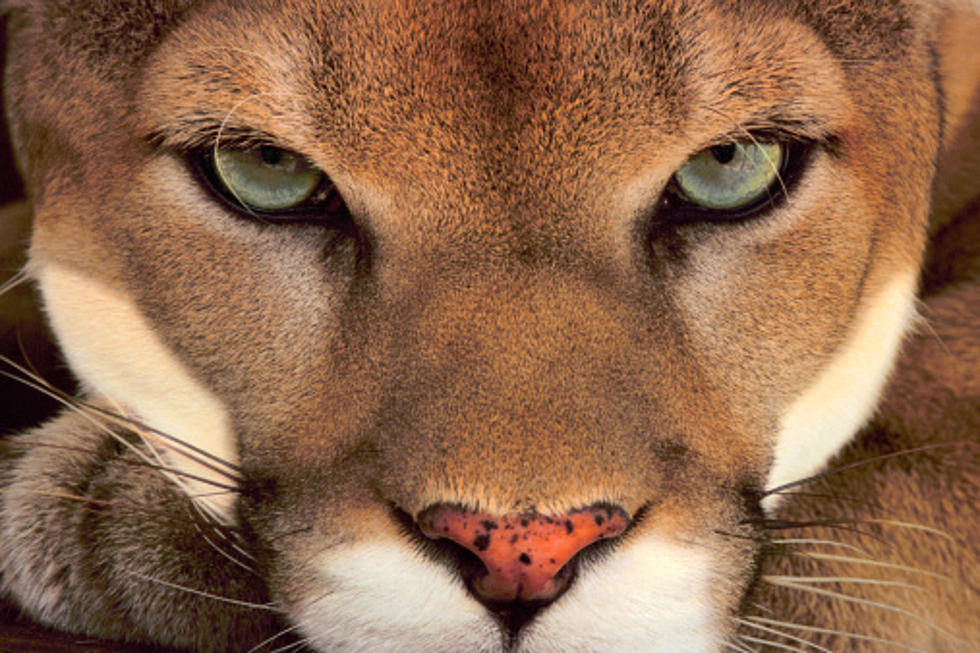 Mountain Lion Reported in Wheaton
Mint Images, Getty Images
Money Magazine recently called Wheaton one of the best cities in Illinois. Apparently, a large cat has a subscription--and wants to check things out.
The Wheaton Police Department is warning residents to keep their guard up after a local resident called in a sighting--from his backyard.
Wheaton Police showed up to investigate, but were unable to locate the wandering predator.
The resident, Matt Marron, said he was working in his yard when he spotted the big cat.

"Just though, 'Oh my gosh. How can that be a cat when it's that big? And it's in my backyard,'" Marron told WGN-TV. Marron said police collected a fur sample for testing, but he is confident that the animal was a mountain lion.

"It couldn't have been a domesticated cat. It wasn't a 'kitty.' I don't know. I don't have a lot of explanations for it," he said.
If you recall, it wasn't that long ago that a big cat made things a little crazy in Chicago:
((Warning: video is graphic, and may be disturbing to some viewers))