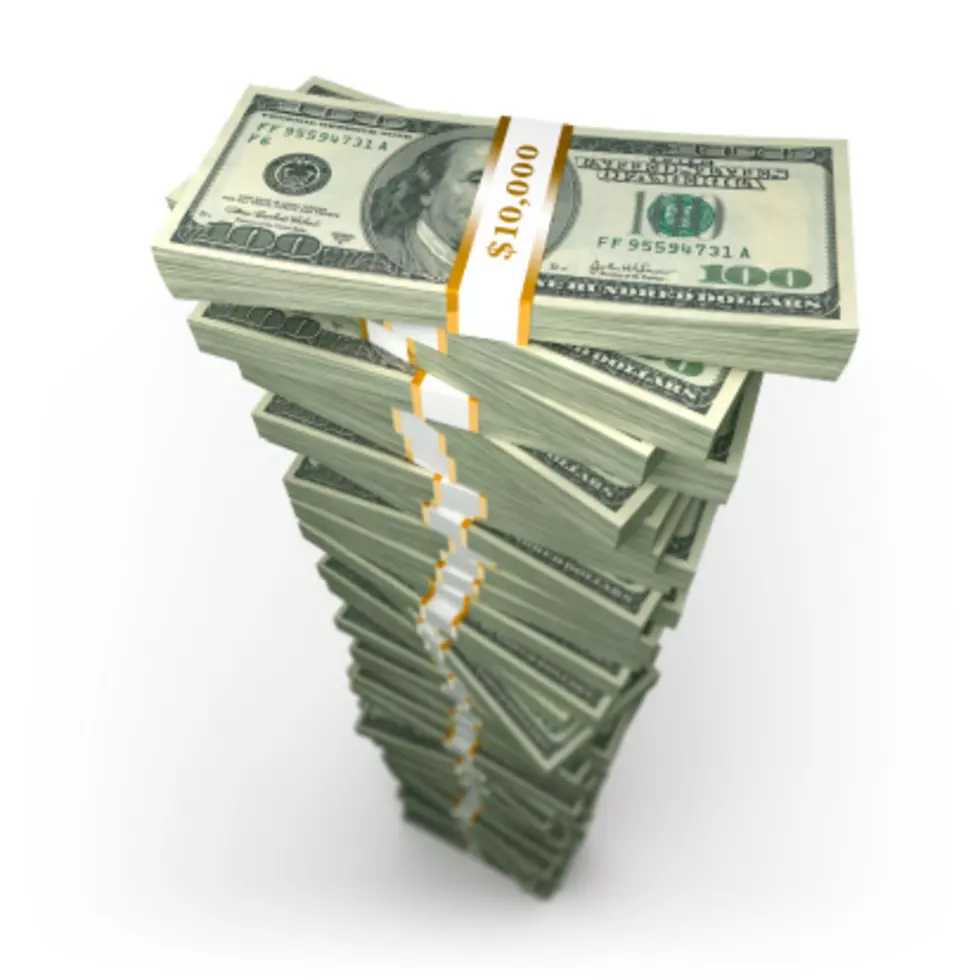 Mega Millions Lottery Jackpot is $422 Million
Getty Images
A few million here, a few million there, and pretty soon you're talking about some real money.
The Mega Millions lottery game, which is played in 44 states along with Washington, DC and the U.S. Virgin Islands, has rolled over enough times to become (if someone wins tonight) the 6th largest Mega Millions prize ever.
No ticket matched all six numbers drawn Tuesday night – the white balls 40, 41, 61, 66 and 67, plus the gold Mega Ball 12. As a result, tonight's jackpot is estimated at a whopping $422 million ($254.8 million cash).
The jackpot was last won in Ohio on May 4, when the ABC XYZ Trust collected $142 million. Two other jackpots have been awarded this year, $451 million on January 5 (in Florida) and $533 million on March 30 (in New Jersey). The latter prize is the fourth largest in the history of Mega Millions.
I've heard the lottery called "A tax on stupid people," but I figure you can hire yourself some first-rate tutors to smarten you up once you've got that kind of cash.