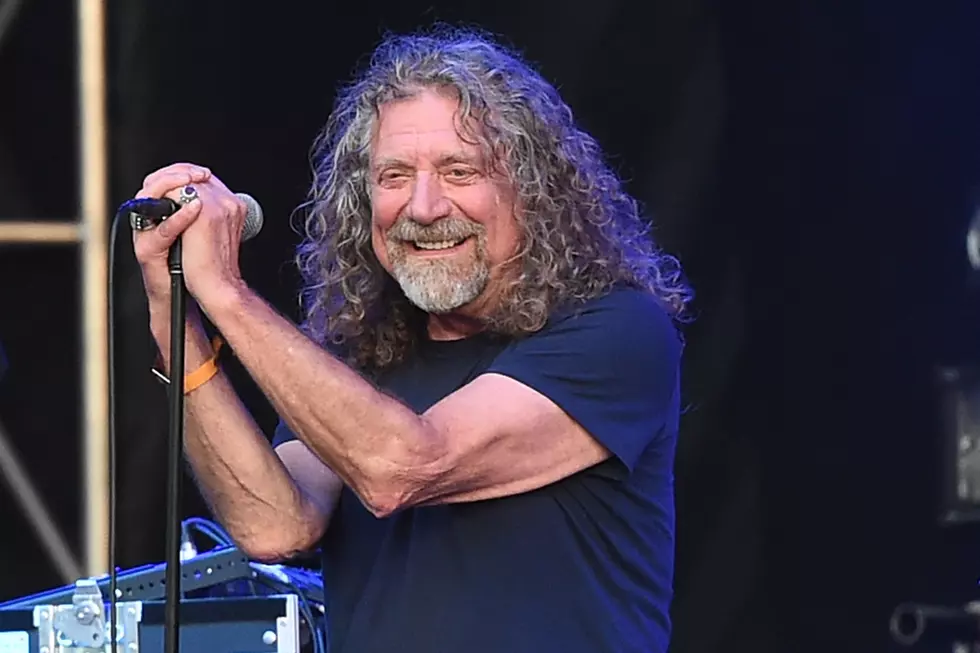 Why Robert Plant Let an Indie Film Use Two Led Zeppelin Songs
Jason Merritt, Getty Images
The Friend tells the real-life story of Nicole and Matthew Teague. When Nicole was diagnosed with ovarian cancer and given only months to live, her college friend Dane Faucheux dropped everything and moved in with the couple and its two daughters. The movie chronicles the friendship, support, grief and coping that comes with such a life-shattering event.
Led Zeppelin were one of Nicole's favorite bands, their music often echoing in the household. So director Gabriela Cowperthwaite, best known for the award-winning documentary Blackfish, decided to infuse the songs "Ramble On" and "Going to California" within the film, even though she didn't yet have the band's consent.
Like many acclaimed artists, Zeppelin's music often comes with a hefty price tag for licensing. The film's modest budget would not be able to handle the going rate for the songs, but the director hoped The Friend's powerful message would resonate with the band. To that end, Cowperthwaite had one secret weapon: the movie's executive producer, Ridley Scott. Scott, Cowperthwaite and the film's producers wrote personal letters to the band's three surviving members, pleading their case.
Their messages spurred Plant to watch an early cut of the movie. The Led Zeppelin frontman was moved by the film, finding its message "beautiful and strong," according to Deadline. He also felt the use of Zeppelin's material was "poignant, sensitive and beautiful." The band would soon negotiate a discounted rate so the songs could remain in the film. The official approval came through last Friday, only a week before the film's scheduled premiere.
The Best Song From Every Led Zeppelin Album