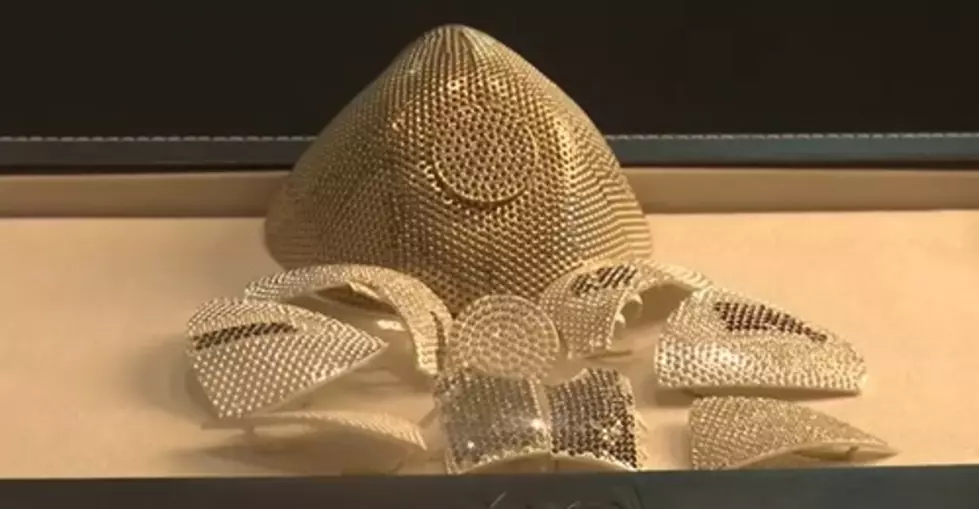 Jeweler Creates $1.5 Million COVID-19 Mask
Yvel Jewelry, Facebook
If you're not a fan of mask-wearing, maybe it's just that you need to glam things up a bit.
And, all you need is around a million and half dollars to achieve that glamorous pandemic look. Play your cards right and you could be the only person on Earth who was robbed of their mask at gunpoint.
I've checked all over the Rockford area, and it seems that there isn't a single Yvel company jewelry store to be found, so you may have to craft your own masterpiece with whatever precious metals and stones you've got laying around the house.
Here's what you'll need to make yours:
18-karat gold, and plenty of it
White and black diamonds. 3,600 of them should do, but probably more if you want to top the one shown above.
Speaking of the mask and accessories in the above photo, Issac Levy, the Israeli designer who put this mask together for an "unnamed buyer," says that the gold and diamonds cover N99 filters, so it really does work.
The problem, beside the price-tag, is that it's heavy. About 100 times heavier than a standard mask, coming it at more than half a pound. That should be real comfortable during one of Rockford's 90 degree days. It will probably stick to your face during one of our sub-zero days.
Great quote from designer Issac Levy regarding the man who commissioned Levy to create this mask:
Money maybe doesn't buy everything, but if it can buy a very expensive COVID-19 mask and the guy wants to wear it and walk around and get the attention, he should be happy with that.

 
The Funniest Coronavirus Memes & Tweets That Will Get Us All Through This