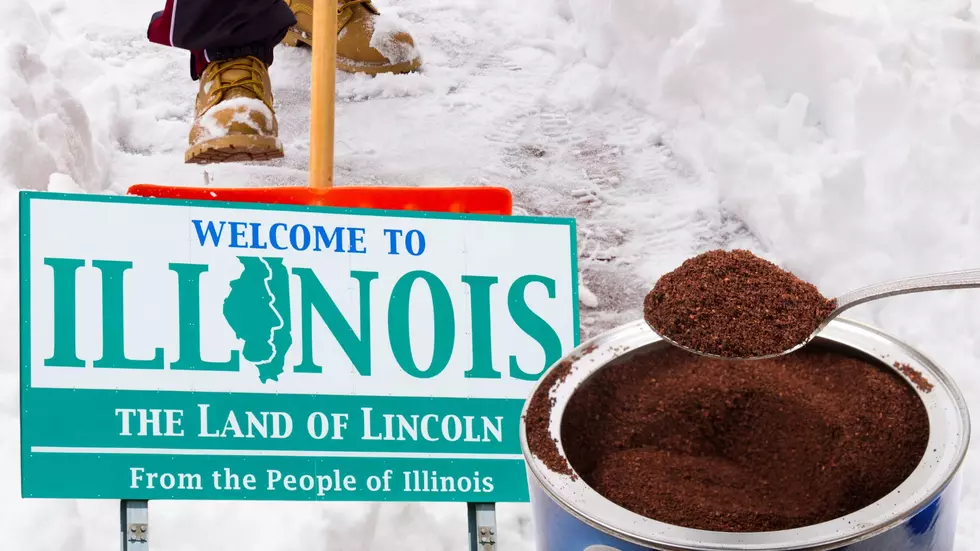 Why You Should Keep Your Coffee Grounds For This Illinois Winter
Getty / Canva
There's a big snowstorm headed for the midwest, and everyone is scrambling to get the supplies they'll need to take care of their home, and the rest of this winter won't be without snow and ice either.
This winter should bring us above-average precipitation, according to the Farmer's Almanac, and it'll be "unseasonably cold." While we don't really know what's in store with weather in the future (because weather is so unpredictable), we do know that for an Illinois winter, we can expect cold, snow, and ice for about 4 months.
Sure, you can use salt and other de-icers to keep your sidewalk clean, but there's one home item that you probably don't know you can use instead.
Use Your Coffee Grounds!
The majority of people in the world will toss their coffee grounds when they're done making their coffee. Sure, some save them for to boost the growth of their vegetable gardens, but I'd bet very few people would know that coffee grounds can take care of those cold, icy, and snowy times.
We all know that you can go spend $10, $15, even $20 on a bag of ice melt or road salt, but the answer to melting ice is already in your coffee pot.
Bob Vila, the home hack guy, said "Coffee grounds contain nitrogen, which works to lower the melting point of ice. Additionally, the dark color of coffee grounds better absorbs sunlight better than white snow or clear ice, slightly helping to increase the melting speed."
So, spread those coffee grounds on that pesky layer of ice that forms in the mornings!
Check out some of our other important weather information:
10 Things to Stock Up On Now Before Winter Comes