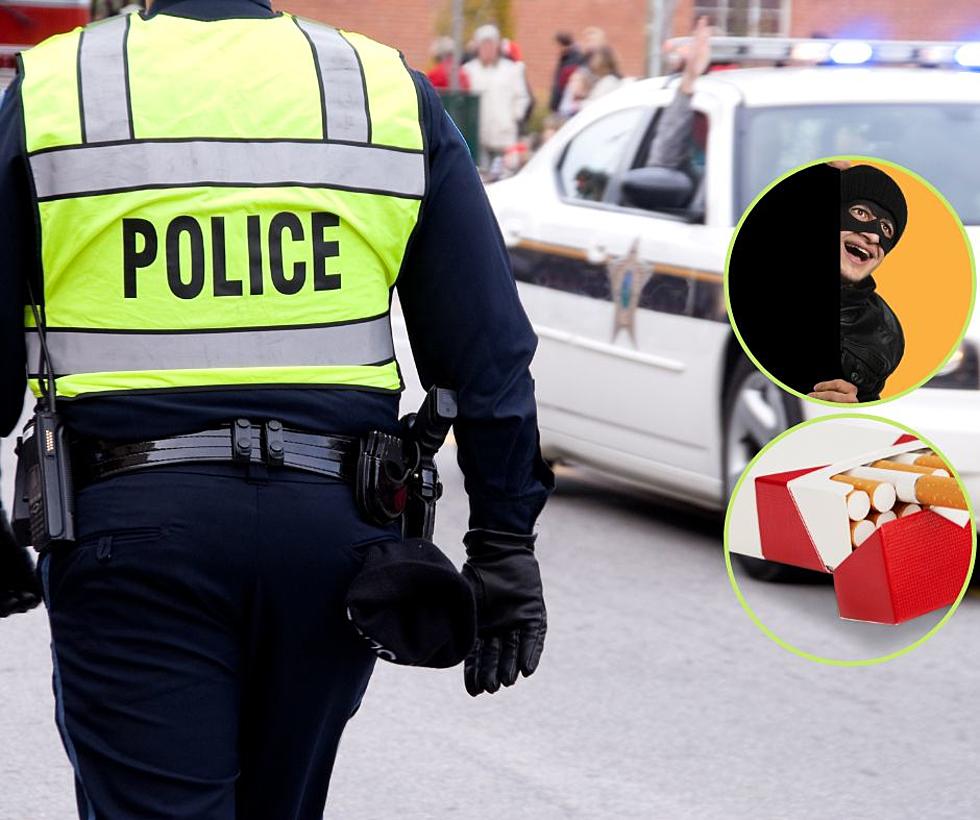 You'll Never Believe How IL Thief Arrested After Stealing Smokes
Illinois Cigarette Thief Arrested
If you looked up dumb Illinois criminal committing a stupid crime in the dictionary, I'm pretty sure you'll see this thief's picture.
Illinois Cigarette Thief Arrested
Okay, so here's the situation. A man from Northlake decides to travel to Elmhurst to break some laws. Of course, you don't want to steal in your hometown. That's something you do in another city. His adventure started in a store named Doti's Liquors. I don't even have to go any farther because you already know this isn't going to end up well.
The suspect decided this business was going to be his target for the day. What did he steal? Liquor? No. Money? No. Lottery tickets? No. Snacks? No. This guy grabs a carton of smokes. I understand they're expensive but worth going to jail for? No way. Of course, the store clerk was watching him the whole time.
RELATED: Illinois Thief Arrested After Karate Kicking Store Clerk While Stealing Beverage
The liquor store employee thought quickly on his feet and started filming the suspect for evidence. That made him angry so he went after the clerk. He injured the poor victim's arm while trying to take his phone away. He was unsuccessful so the thief fled the scene in a getaway car.
RELATED: Wisconsin Thief Arrested For Stealing Police Car For The Second Time
While trying to escape in his vehicle, the suspect got into an accident. When the police arrived at the scene, they realized he was the cigarette thief from the liquor store. He was immediately arrested. He'll have a little extra time to think about what he did while he sits in jail.
20 of The Best and Worst Illinois Mugshots