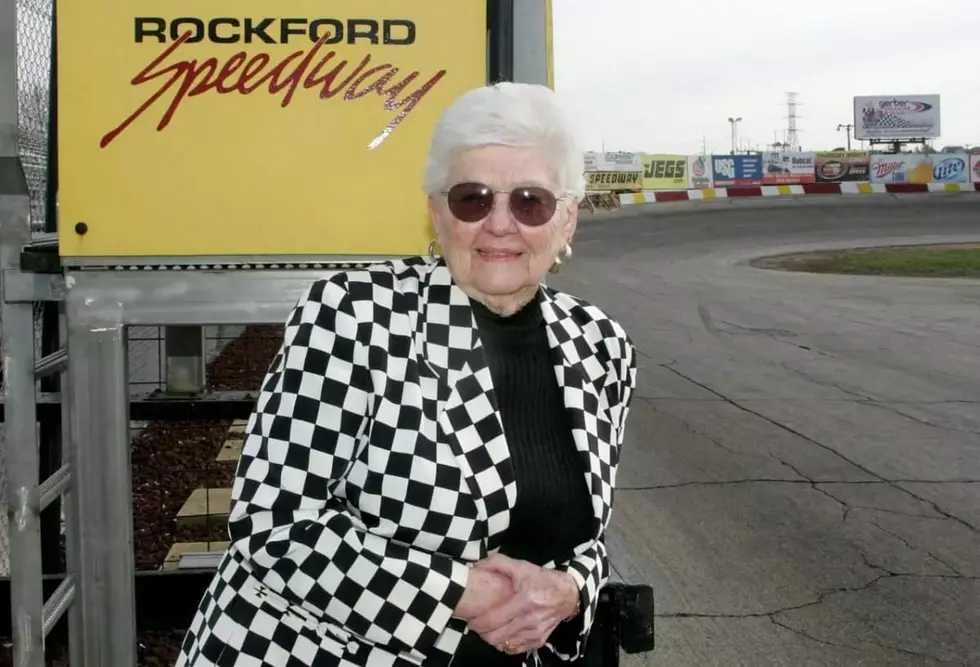 Illinois Roadway to be Renamed 'Jody Deery Way' and we Couldn't be Happier!
Rockford Speedway Facebook
Jody is a pioneer, a local legend, and was one hell of a nice lady. Now, she will be honored in the most incredible way!
Jody recently passed away at the age of 97. The owner of The Rockford Speedway was not only respected and admired on the local level, but nationally she was cherished by racing legends. She had a great vision and business approach for the world of auto racing that separated her from the rest. Truly a pioneer for women in a male dominated sport, and a beloved figure that would win you over with her smile.
I'll never forget the short flight to Indianapolis to go watch a NASCAR race. I was invited by the Deery family and brought along my NASCAR loving son, who was in 2nd grade at the time. Sold on NASCAR thanks to the cartoon movie, "Cars" he loved every minute of being at the Brickyard for some live NASCAR racing. Jody Deery was so incredibly sweet and "grandma" like to my son, checking on him often ans making sure he had a great day.
Here are the details for renamed of a road nearby the Rockford Speedway, to honor Jody.
The city of Loves Park Illinois is designating Forest Hills Road, between Harlem Road and Illinois State Highway 173, the honorary name of "Jody Deery Way." The honorary dedication is in memory of Jody M Deery, owner of the Rockford Speedway since 1959.
The placement of the signs will be unveiled on Tuesday September 27 at 2 PM located on Forest Hills Road and Krausse Drive, Loves Park IL 61111. - Rockford Speedway