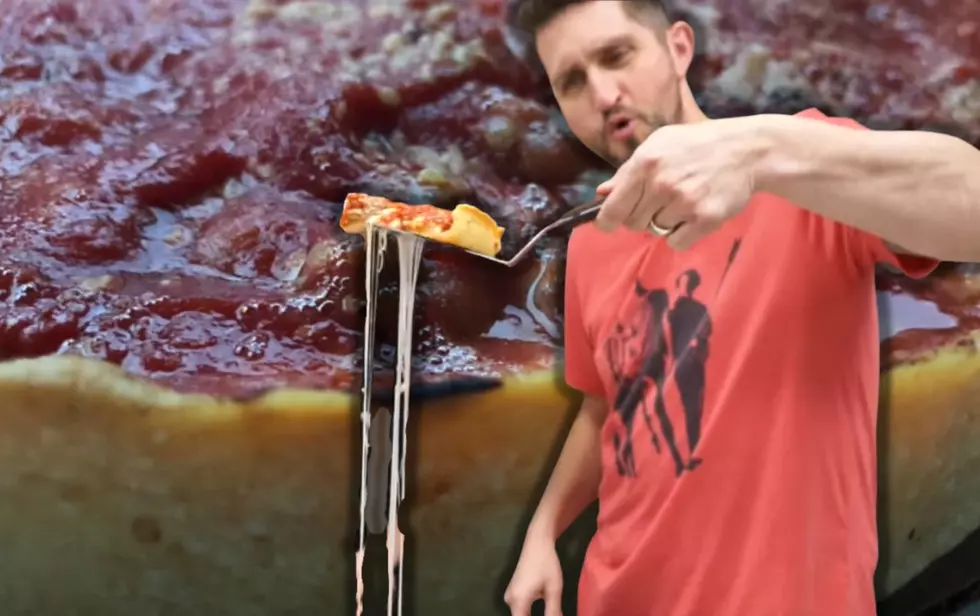 Illinois Restaurant Called America's Absolute Best Place for Pizza
ZOKTV via YouTube
By now I'm sure you're aware of my love affair with pizza.
Like most kids, I ate the stuff growing up. My Nana worked as a waitress at a pizza place (Gino's) in Chicago and I would see how it got made.
Just out of high school, I got a job at a pizza joint (Al & Leda's), and as an adult, I reviewed just about every pizza I could get my grubby mitts on.
As a youngster all through adulthood, the choice was always clear when it came to pizza, thin crust, tavern style if possible.
Eating deep-dish was always reserved for a family dinner at a nice restaurant.
That was very few and far between so I missed out on plenty of great deep-dish pizzas.
For example, Lou Malnati's. Lou's, like a few other places in The Windy City, are synonymous with Chicago but did you know, it's also the #1 best pizza place in America according to BabbleTop?
It's the first place talked about by BabbleTop in this video standing shoulder to shoulder with some of the biggest pizza titans in America.
Lou Malnati's has gotten so big it's expanded out of state with locations in Wisconsin, Indiana, and Arizona.
All told, there are 60 Lou Malnati's in Illinois with one of the most recent spots opening in Rockford at 6240 Mulford Village Drive.
Lou's was also the scene of a classic Ate One Five episode Midday Michelle and I filmed a few years ago.
If you had to pick one pizza joint and name it the absolute best pizza place in America, what would it be?
10 Pizza Joints in Illinois So Delicious You'll Be Asking for Seconds
Not all pizza is created equally. Here are 10 examples of some of the best pizzas that all taste just a bit different from the rest in Illinois.
Gallery Credit: Sweet Lenny
10 Reasons Why Rockford Pizza Is The Best Pizza