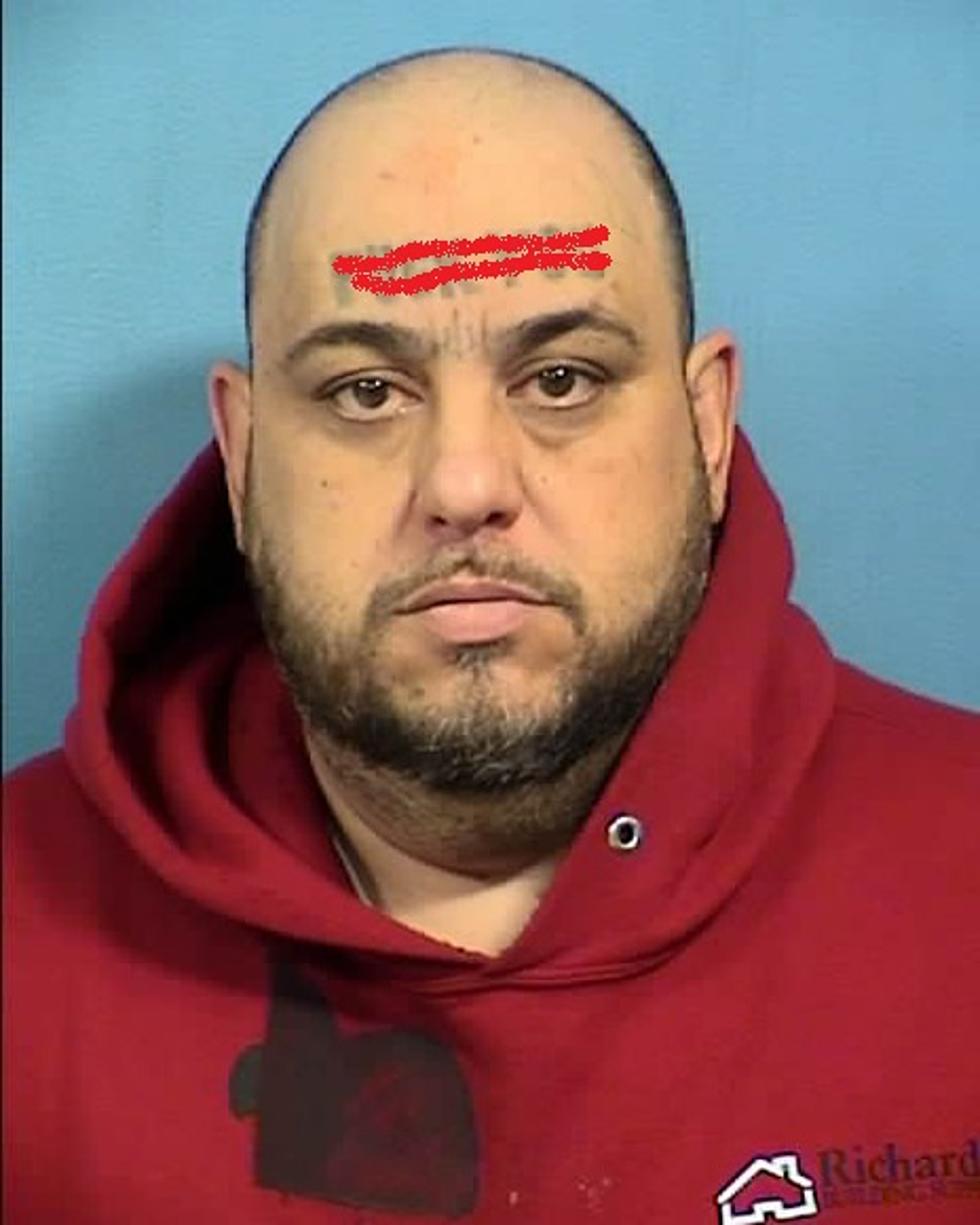 Illinois Man's Mugshot Features Unbelievable Vulgar Forehead Tattoo (NSFW)
DuPage County jail
OH MY GOD
This mugshot, this tattoo, this is insane! There are of course, forgettable tattoos. People make mistakes and afterwards think, maybe that wasn't a great idea. This fella is apparently pretty proud? SG
Angel Schettini of Wheaton, IL was arrested for burglary, theft, and possession of burglary tools. That will get you some time, Angel. He's being held on $5000 bond. But that's not why you called...
Check out this NSFW forehead tattoo. I wonder if this tat causes an issue with getting a loan, or maybe problems with job interviews? Enjoy this one people:
I mean at least he's an honest fella, tells it how he feels it. This incredible artwork, is 17 years old. So he's been saying FU to everyone he meets for quite a while. Unfortunately this guy isn't all that unique:
This is Patrick Brooks from California, wearing a similar message.
So do either of these guys where headbands, maybe hats everyday? This dude even has the double tear drop!
Some of my fav "bad tattoos" include:
"It's is my life" - Bon Jovi
Bron to Die
Nolege is Power
and of course the CLASSIC, "No regerts"
It's been seventeen years since Angel got that beauty, so life must be going pretty smooth besides the whole arrest thing.
Photos From Cheap Trick Long Play Music Fest 7/4/21 Rivets Stadium Loves Park
Photos From Cheap Trick Long Play Music Fest 7/4/21 Rivets Stadium Loves Park