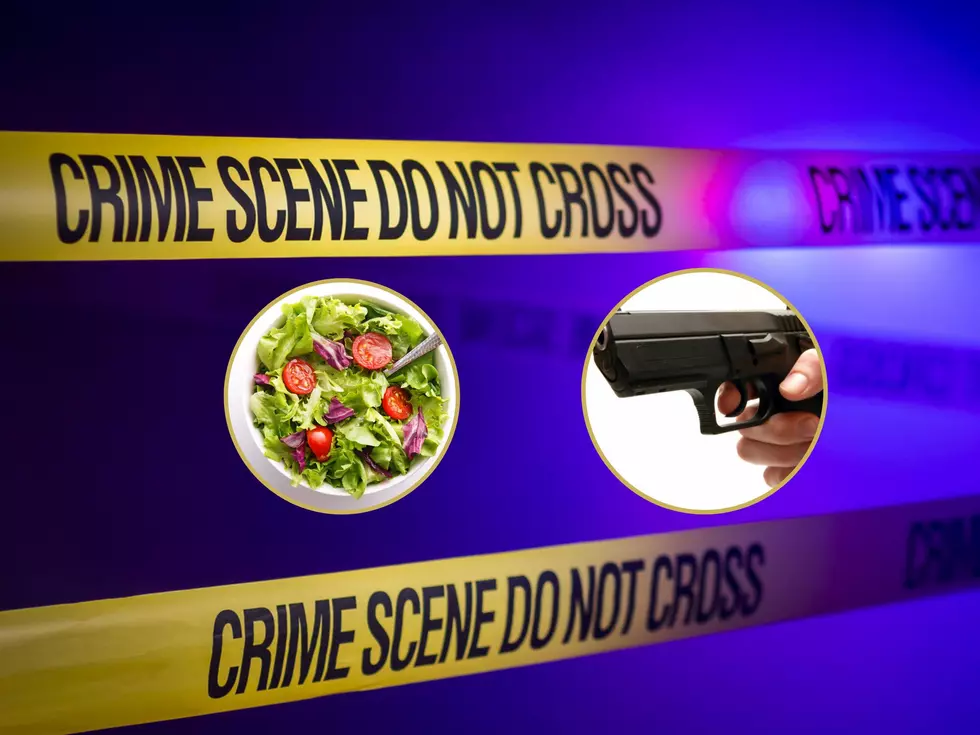 Illinois Man Shoots His Mom's Boyfriend Because Of Stolen Salad
Illinois Man Shoots Mom's Boyfriend Over Salad
The world just keeps on getting crazy as the reason for a shooting in Illinois involved a salad.
How Do Adult Children Feel About Parents Dating?
Personally, I've never had to experience any parents on the dating scene. I believe it can't be easy. I have a friend whose mom has a live-in boyfriend and he's not a big fan at all. They argue all the time.
Sharing A Fridge With Roommates
There are several things I learned from having roommates. I think one of the most important lessons was labeling your food. If you're sharing an apartment with somebody doesn't mean you have to do the same with meals. A little note could go a long way.
Illinois Man Shoots Mom's Boyfriend
In Antioch, a 22-year-old man is living with his mom and her boyfriend. That's a not good roommate situation to begin with. The boyfriend eats a salad belonging to the son and that's when it gets crazy. Of course, a huge argument starts between the two of them. It then turns violent. The kid shoots his mother's significant other. Yes, I'm not kidding. The incident happened over salad.
The mother rushes her boyfriend to the hospital but on the way, they get into a car accident. Luckily, an ambulance came to the scene quickly to take the shooting victim for medical assistance. He's going to be okay. Of course, the police arrested the son immediately.
This reminds me of an episode of The Simpsons when Home started singing "you can't make friends with salad." I guess he was right.
20 of The Best and Worst Illinois Mugshots
20 of The Best and Worst WISCONSIN Mugshots
Recognize any of these Wisconsin folks?