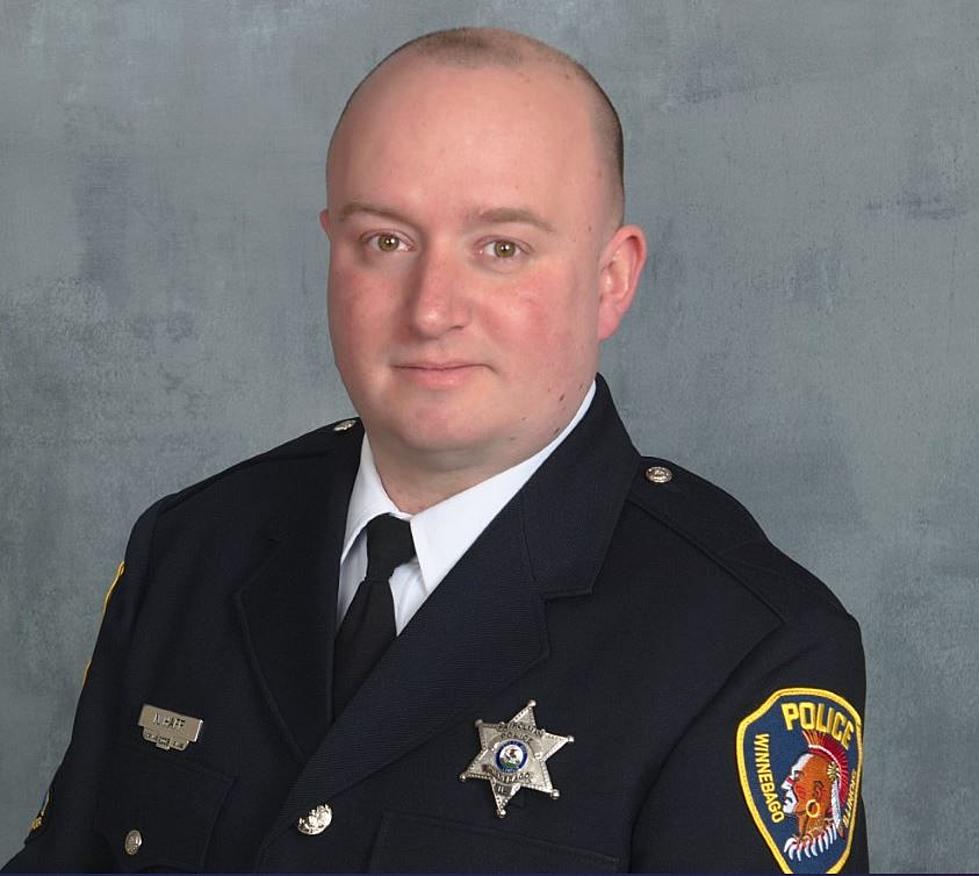 Illinois Man Honors Police Officer For Giving Him 'A New Appreciation For Life'
Provided Photo
Many people honor police officers and first responders for the sacrifices they make every day on the job to keep the rest of us safe, but it's not often that you see a police officer honoring a fellow officer for the positive influence they've had on their life...that is exactly what makes this week's Hometown Hero story so special.
Here is the nomination letter we received from Robert McNeely of Winnebago, Illinois about this week's Hometown Hero, Nicholas Haff of the Winnebago Police Department...
The reason I think Nick should be selected is because he embodies everything it means to me a hero, although he would never say he is. I I worked as a police officer in a big town and chose to leave as it was not the right fit. After years of trying Nick got me into the Winnebago Pd and I learned a lot of valuable lessons during my training from him. From there Nick even helped me to become a full time officer on a nearby department and give me a new appreciation for life. I love going to work and couldn't have done it without him. Every aspect of my life has improved because the kind gestures he's made to make me a better person. He has started a Facebook for the PD, runs national night out, and still to this day will go above and beyond to assist me with anything I need, which makes him a hero in my book. He also continues to grow in his education so that he can pass the knowledge down to fellow officers. He's a great guy with a big heart.
Nicholas, it sounds like Winnebago is darn lucky to have such a giving and loyal officer protecting them each day, and as a small token of appreciation, we are giving you a $100 Amazon gift card thanks to our friends at Gustafson's Furniture & Mattress. Make sure you use it to buy something nice for yourself, and not on a Christmas present for someone else!
Do you have a 'Nicholas' in your life that you think should be recognized as a Hometown Hero? Please tell us their story now, here.
Past Hometown Hero Award Winners
The 25 Smallest Towns in Illinois
These towns are so small, if you blink, you'll miss them.