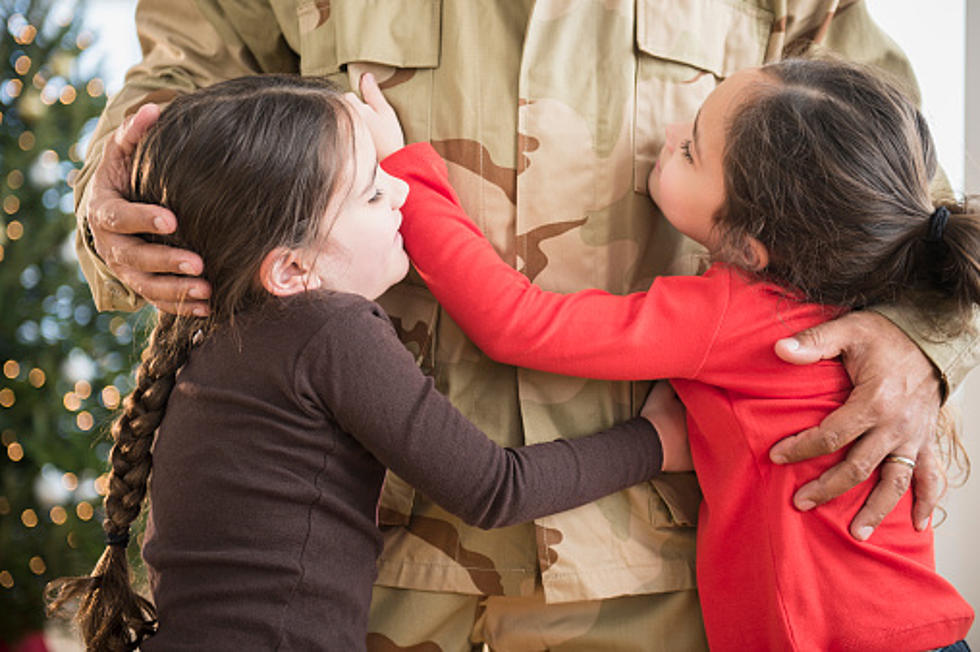 Heartwarming Moment: Soldier Surprises His Family At A White Sox Game
Getty Images
I have no trouble admitting that I am, and always have been, a sucker for those videos of America's fighting men and women returning home to their families. The bigger the surprise to the families, the more I enjoy it.
Sure, I eventually and without fail end up reaching for a box of Kleenex because the pollen count always seems to skyrocket when I watch a recording of a beautiful family reunion. At least I think it's pollen...
This Was A Reunion That An Entire Stadium Got To Take Part In
The Chicago White Sox have been having a tremendous season that may well wind up with another World Series title, but win-loss records, division leads, and even home runs took an emotional back seat to what happened in the 3rd inning during a break to honor service members.
That's when the P.A. announcer welcomed Army Sgt. 1st Class Daniel LaCosse, who has been serving in the United States Army for the last 18 years. Lacosse has been the recipient of multiple decorations and awards, including the Meritorious Service Medal, the Army Commendation Medal and the Overseas Service Ribbon.
The Family Waved To The Jumbotron Camera While Dad Sneaked In Behind Them
It sort of appears that LaCosse's wife, Aubrey, was in on the secret (although I can't be sure), but it's very clear that his two children, son Gavin and daughter Alyssa had no idea what was about to happen. Neither did Sgt. LaCosse's mom, as you'll see from her expression:
Ten Most Popular Celebrities Born in Rockford
All of these celebs were born in Rockford.
LOOK: What major laws were passed the year you were born?
Data for this list was acquired from trusted online sources and news outlets. Read on to discover what major law was passed the year you were born and learn its name, the vote count (where relevant), and its impact and significance.