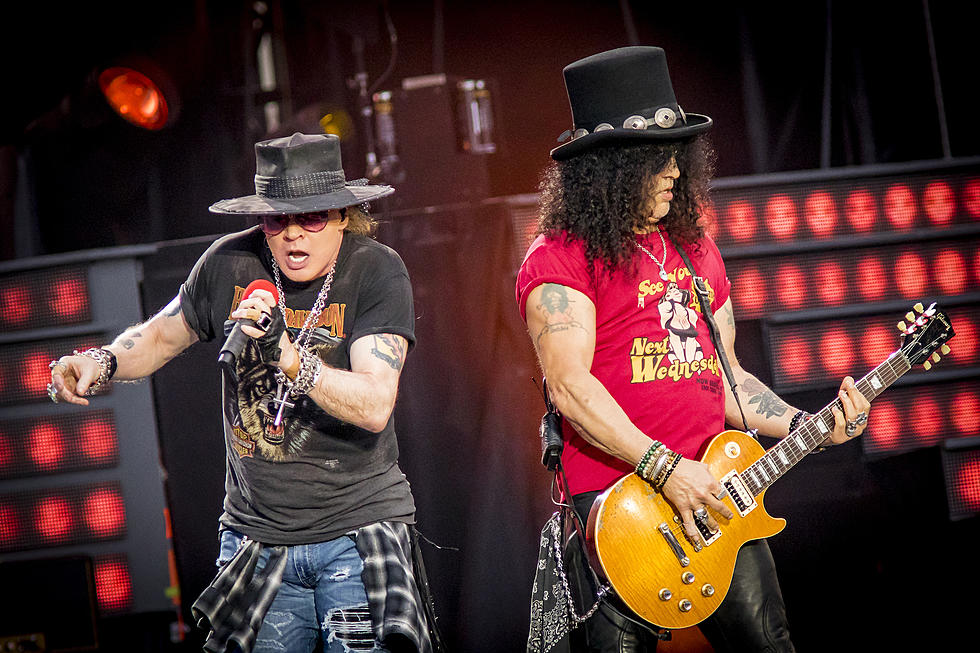 Guns N' Roses Fan Banned For Life From All GNR Shows
Mark Horton, Getty Images
After 32 concerts, 5 tattoos, a son named Axl... the legendary band has banned Rick Dunsford from ever attending another one of their shows.
That's a bold move, Cotton. Let's see how that plays out for them.
In a story we saw, Rick was planning on attending the GNR show in Wichita earlier this week and while he was waiting in line to get into the venue he was approached by the head of security and was told that he would not be able to attend the show and that if he didn't remove himself from the parking lot that he would be arrested.

Seems rather harsh, right? Well,we talked to Rick this morning about his situation, and he cleared up some questions we had.
Here's our conversation with him.
---