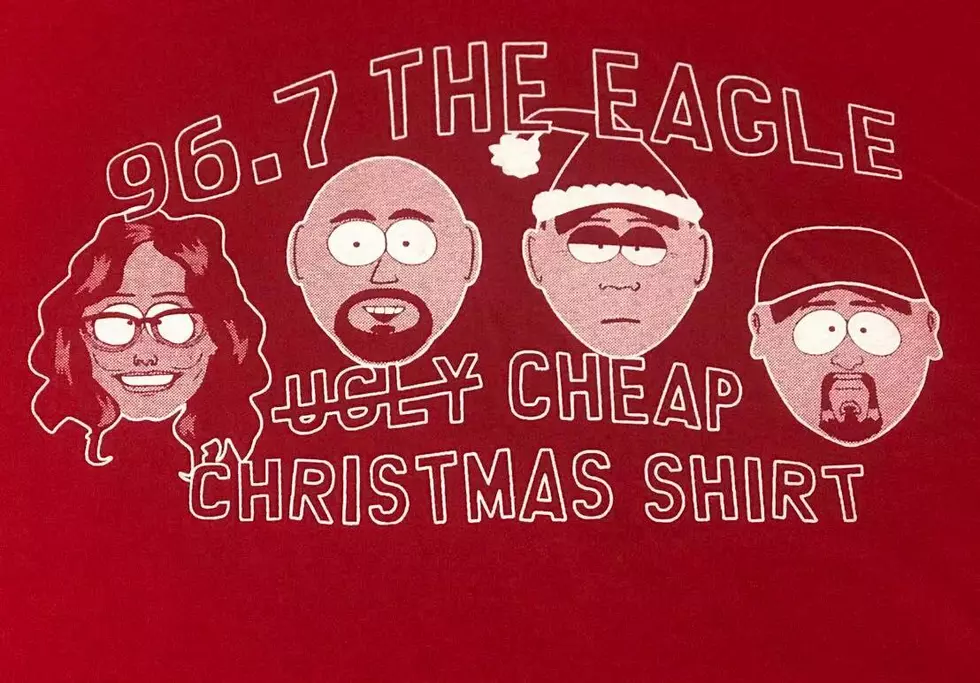 Get Your Ugly or CHEAP Christmas T-Shirt This Friday Night. Limited Amount Available!
Photo - Captain Jack
This Friday night 96.7 The Eagle is proud to be a part of the "Fatherhood Encouragement Project" Ugly Christmas Sweater Party. The party runs 6 pm-10 pm at Owly Oop Sports Pub in Downtown Rockford. To get your tickets in advance, click THIS LINK and join us for a night of laughs, and a holiday party like no other! We will have prizes for the ugliest Christmas Sweater, so what are you made of?
We will have a limited amount of red and green Ugly/Cheap Christmas shirts available Friday night. Thank you to Robb Clayton for the awesome work putting these together. Myself, Steph, Double T, and this local checkerboard wearing, "Guitar Legend" are featured on the shirts....all proceeds will go the "Fatherhood Encouragement Project".