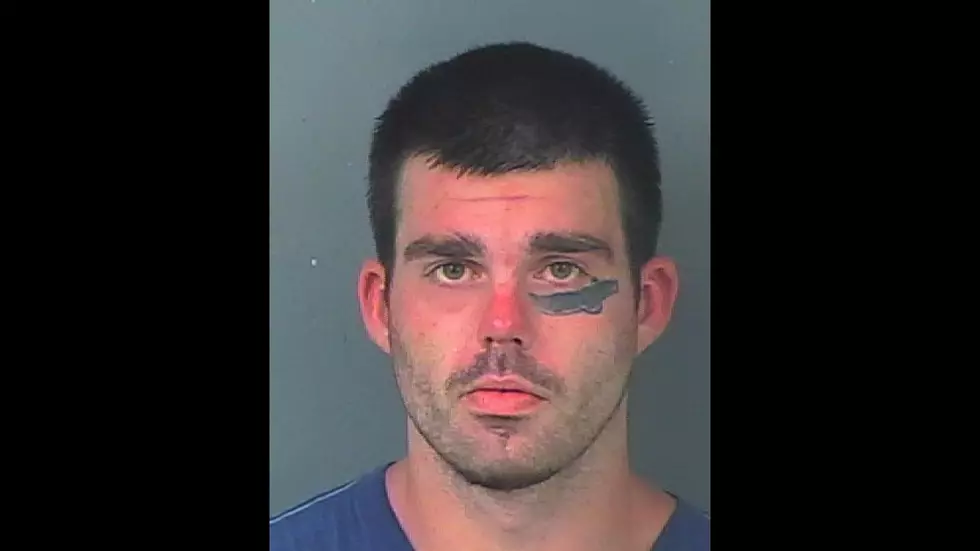 Florida Man with a Machete Face Tattoo Is Arrested for a Machete Attack
Hernando County Sheriff's Office
This is just good branding, right?
25-year-old Justin Couch in Spring Hill has a pretty kickass machete tattoo under his left eye, and it makes sense why he has one now.
Based off Hernando County Sheriff's press release, the victim came home to grab a shower, when he passed through a small gathering in the house. For whatever reason, Justin started arguing with him and aggressively approached him.
The victim told Justin to go outside to talk, so they headed outside. On the way out, Justin produced a machete, and told the victim he needed to leave. The victim agreed, and said he just wanted to grab his wallet and phone. Justin wouldn't let him pass, and said "There's nothing here for you, leave."
Justin then started slapping the victim's arm and legs with the flat part of the machete, before taking a swing at the victim's face. The poor guy put his arm up to block the swing, and "felt severe pain and then passed out."
Justin then panicked and took the victim to an unknown friend's house, who took the victim to the hospital. Due to the injuries, he cannot move or use his left hand.
Justin was charged with Aggravated Battery on a $10,000 bond.
Enter your number to get our free mobile app
READ MORE: See 50 remote jobs that can pay well